General Motors and Ford Find Common Ground and 2 Auto Stocks Going Places
Tesla Motors (NASDAQ:TSLA): Tesla CEO Elon Musk has said that if the company cannot win state-level lawsuits threatening to stamp out efforts to sell Tesla vehicles directly to the public, the company would take the efforts to a federal level. "If we're seeing nonstop battles at the state level, rather than fight 20 different state battles, I'd rather fight one federal battle," Musk told Auto News. Dealers have alleged that Tesla's sales model is in violation of franchise and consumer laws in several states, though Musk and Tesla maintain that the current model is inherently detrimental to electric vehicle sales.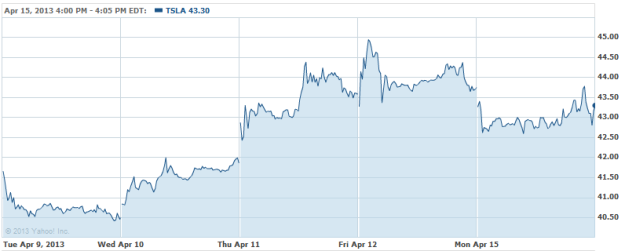 Ford Motor Company (NYSE:F): Ford is feeling bullish on its presence in China, and believes that it can double its sales in the world's largest auto market over the next three years. In 2012, Ford had a three percent market share in China, partially suppressed by the late start that Ford had in market penetration. Ford has a spate of new models being made available to the Chinese around midyear, which the company is counting on to spur sales in the region and put increasing pressure on leading manufacturers such as General Motors (NYSE:GM) and Volkswagen (VLKAY.PK).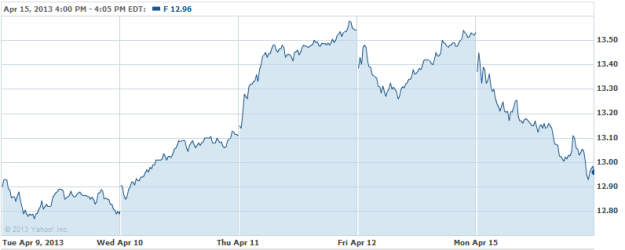 General Motors (NYSE:GM): Ford and GM have teamed up to produce new nine and ten speed transmissions, in efforts to make their vehicles more efficient. It's the third time that the two auto giants have come together to work jointly, in light of mounting competition from foreign companies. Equally pressing are the new U.S. CAFE standards, which require all American auto makers to have a corporate average of 54.5 miles per gallon by 2025. On average, the EPA estimates that 2012 model year vehicles got a combined 23.8 miles per gallon.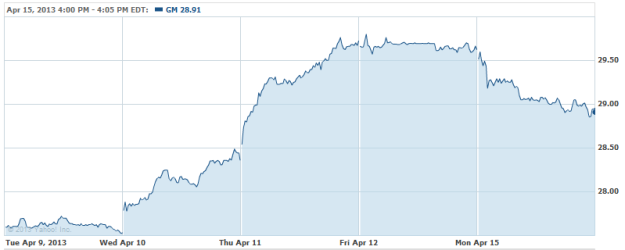 Don't Miss: Ford Pushes Fuel Efficiency With New Engines.