General Motors Dog-Ears $1.3B for Business Improvements
After a whirlwind past couple of weeks, General Motors (NYSE:GM) is keeping one foot pressed firmly on the gas, as the company announced that its facilities in Michigan, Ohio, and Indiana will be the beneficiaries of a new $1.3 billion investment program to produce engines and transmissions, improve vehicle quality, and streamline logistics, The Detroit News is reporting.
Under the terms, about 1,000 jobs will either be retained or created. The money will help fund the production of a new V6 engine, a new 10-speed transmission, as well as provide support for a six-speed transmission that is already in production. Financing for assembly plant upgrades (a paint shop and logistics center) will also be included.
"GM is committed to a strong American manufacturing base and creating jobs in dozens of communities throughout the country. [Monday's] announced plant upgrades continue the momentum of a resurgent auto industry," said GM Executive Vice President and North America President Mark Reuss. "More importantly, these investments add up to higher quality and more fuel-efficient vehicles for our customers."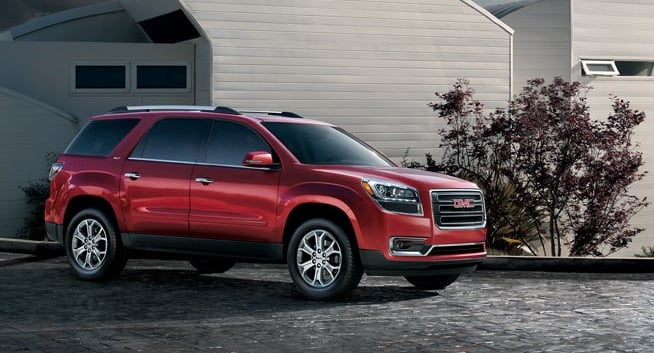 This brings GM's total announced investments in its U.S. operations to $10.1 billion since 2009, $2.8 billion of which was announced this year. The company has created or retained some 26,500 jobs over that period, The Detroit News says.
Out of the $1.3 billion capital injection announced on Monday, $600 million is tagged for the Flint assembly plant for facility upgrades, including a new paint shop. About $493.4 million is headed for the Romulus powertrain operations, which includes $343.4 million labeled for equipment to produce the 10-speed automatic transmission and $150 million to increase capacity of the aforementioned V6. About $121 million is slated for the Detroit-Hamtramck assembly facility for a logistics optimization center.
Further, $30.6 million will be bound for the Toledo transmission operations to expand capacity for a six-speed transmission and the needed retooling for a new unit.
Don't Miss: GM Cashes Out as Peugeot Chases China Deal.