General Motors Ignition Recall Effort Now Stands at 1.3M Vehicles
It appears that a substantial 778,000-vehicle recall was only the beginning of a big headache for General Motors (NYSE:GM), which has been expanded to encompass 1.3 million units total, going as far back as 2003 model years. As we wrote earlier this month, GM "had a large but containable mess on its hands." It's even larger now, and perhaps harder to contain considering that the death toll associated with the defect is only inching north.
Initially, 778,000 Chevrolet Cobalt and Pontiac G5 models were pulled back for an ignition issue where the key, if there was any extraneous weight on the keyring, could fall out of the ignition mechanism and shut down the car at speed. Over ten years, six people are thought to have died as a result of the problem, though there were reportedly other factors involved in the five fatal accidents as well.
Only the 2005 and 2007 model year vehicles were brought in, but with the expansion, GM is now recalling vehicles from 2003 and 2004, and reeling in Saturn Ion coupes and sedans built between 2003 and 2007, Chevrolet HHR models produced from 2006 to 2007, and the Pontiac Solstice and Saturn Sky roadsters from 2006 and 2007 to have the same problem addressed.
Including the new models added to the recall, 31 accidents have reportedly yielded 13 fatalities; the deaths are being blamed for the same issue when the car is taken out of the 'run' position — a state that during which, the airbags fail to deploy.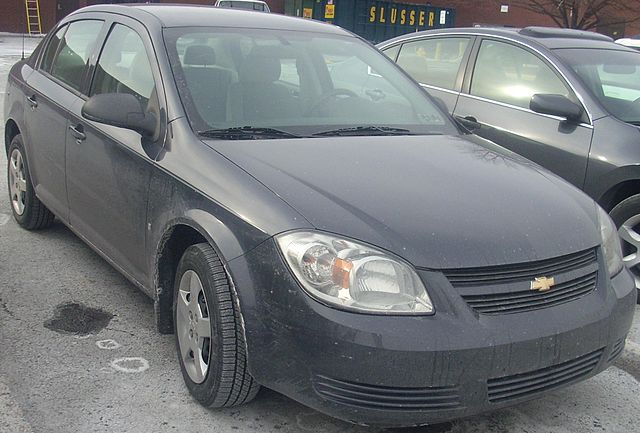 General Motors has already started alerting owners, and in addition to the usual letter, the company is using social media outlets and its customer care centers to get the word out. GM also took an opportunity to take some responsibility for not being on top of the issue sooner and more aggressively.
"The chronology shows that the process employed to examine this phenomenon was not as robust as it should have been," said Alan Batey, GM's North American president, said in a statement. "Today's GM is committed to doing business differently and better. We will take an unflinching look at what happened and apply lessons learned here to improve going forward."
"Ensuring our customers' safety is our first order of business," Batey added. "We are deeply sorry and we are working to address this issue as quickly as we can."
More From Wall St. Cheat Sheet: