General Motors' Plans For At-Risk Korean Assets and 2 Auto Stocks Going Places
General Motors (NYSE:GM) –
CEO Dan Akerson said that the company has backup contingency plans in place, pending hostile actions taken by North Korea against the South, where GM houses an enormous portion of its Asian operations. "We are making contingency plans for the safety of our employees to the extent that we can," Akerson said in an interview on CNBC. "Beyond that it's difficult to shift production." and added, "anything that goes on in Korea is critically important to our global production and how we view the world."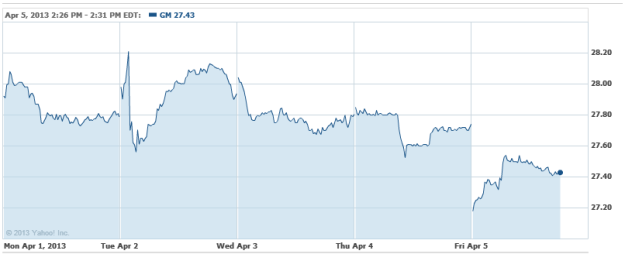 Toyota Motor Co. (NYSE:TM) –
Toyota — as well as four German manufacturers — had its Korean offices raided by South Korean regulators, following up on suspicions of collusion and price fixing. Additionally, the Bank of Japan has dropped the yen to 97 per dollar, the lowest point in three and a half years, helping Toyota — and other Japanese manufacturers — compete more effectively in foreign markets.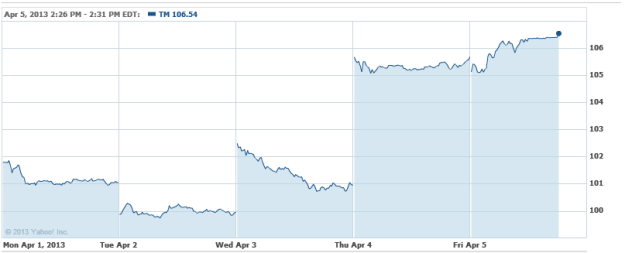 Ford Motors (NYSE:F) –
Ford is expanding its environmentally-friendly 3-Wet Paint system, adding four plants that use the industry leading technology. Two will be based domestically, with one in China, and one in Spain. The company introduced the high-solids solvent-borne 3-Wet technology in 2007, and it is in use in eight plants nationwide. The process has reduced CO2 emissions by 15-25 percent, and volatile organic compound emissions by 10 percent at the facilities where it has been implemented, according to the company's press release.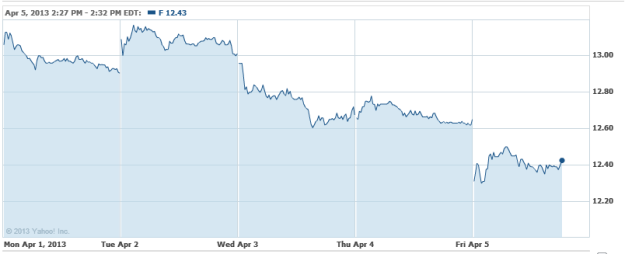 Don't Miss: Tesla's Model S: Is The Cheap Route Real?