General Motors Pushes Against 'Inconsequential' NHTSA Recall Probe

General Motors (NYSE:GM) is pushing back against the National Highway Traffic Safety Administration over a small electronics glitch that the company is calling "inconsequential," but the administration is pushing as the basis for a 200,000 unit recall.
The issue has potential to act up on 200,921 Chevrolet Silverado and GMC Sierra trucks from the 2014 model year, all of which were built between January 29 and October 28 of last year. At the core of the issue is a "rare" electronics glitch that can be triggered by the driver using the steering wheel mounted controls to input stereo commands. GM filed a petition asking that the NHTSA to determine the issue as inconsequential since it's not pertinent to vehicle safety, the Detroit News said.

GM noted that when a driver uses the steering wheel controls to browse and select songs to play from an external device, such as an MP3 player or smart phone that is plugged into one of the vehicle's USB ports, the instrument cluster could possibly reset.
"When the instrument cluster resets, the analog gauges and identifications, the PRNDM (shift position) indicator, and the cruise control telltale will briefly turn off. In addition, some of the instrument cluster telltales may also illuminate briefly without the condition the telltale is designed to indicate being present," GM's statement said.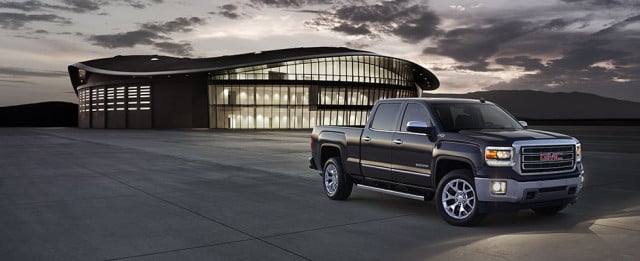 GM also filed a noncompliance notice with NHTSA in late October, stating that the vehicles don't fully meet two safety standards, though under federal rules, it wasn't made public until NHTSA posted it on a website on Monday, the Detroit News said. The administration hasn't ruled on the petition yet, and its open to comments by the public until March 26.
General Motors maintains that the issue "is extremely unlikely to occur," and that, "Before the condition can occur, the driver must operate a media device inserted into one of the vehicle's USB ports in a very specific way." The problem could happen if a driver browses the songs, "but only if the total information in titles of the buffered songs exceeds 2,000 bytes." The units built from October onward have had the glitch addressed.
Only two incidents were reported, both of which were part of GM's test fleet that was comprised of 589 vehicles and has logged more than 7 million cumulative miles.
"GM checked all warranty claims on the subject vehicles and did not find any complaints related to the subject condition. The subject vehicles in the field are likely to have accrued over 106 million miles with no field reports of the noncompliant condition," GM said. "GM is not aware of any complaints to NHTSA about this condition."
More From Wall St. Cheat Sheet: