General Motors Reiterates Commitment to Opel and 2 Auto Stocks Going Places
Claims that Ford Motors (NYSE:F) have made about the Focus model being the best selling nameplate in 2012 are being disputed by Toyota Motors (NYSE:TM), which alleges that its Corolla model bested the Focus in sales. Several media outlets reported Corolla sales to be at 872,774, shy of the 1.16 million units that a Toyota spokesman offered. Polk, which was responsible for the numbers, could not be reached for comment.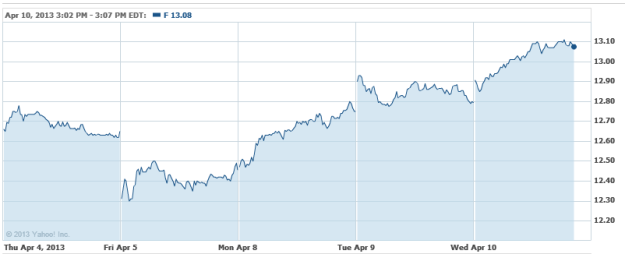 In a press conference in Germany, General Motors (NYSE:GM) CEO Dan Akerson fully backed the company's presence in Europe, promising to invest $5.2 billion in Opel, GM's European arm. Akerson did not announce any new plant closures or other specific measures to improve earnings, which have become commonplace in the continent, and have forced several companies to shrink operations amid a stagnant economy.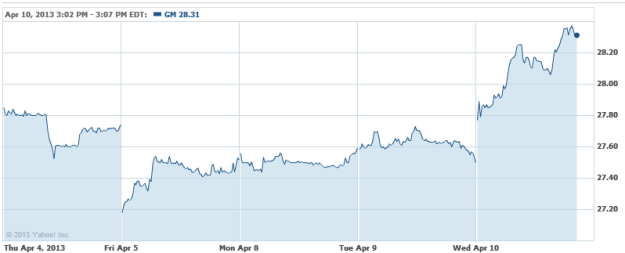 Don't Miss: 3 Reasons Why Tesla Motors Isn't a Loser.