General Motors Shows Strength on All Fronts in November

November has proven to be another fruitful month for auto manufacturers, who, after a late Thanksgiving and Black Friday weekend, are now releasing their sales data from the past month. General Motors (NYSE:GM) saw some significant gains, which proved to be one of the strongest Novembers in many years.
"November sales were strong at all four of our brands, and demand was robust for everything from cars to crossovers to the industry's newest and best full-size pickups," Kurt McNeil, vice president of GM's U.S. sales operations, said in a company press release. "The sheer number of award-winning new models we have helped us grow faster than the industry for the second month in a row."
The Cadillac ATS, General Motors' entry-level luxury sedan, saw gains of 60 percent year-over-year, pushing the Cadillac portfolio to an 11 percent gain for the period.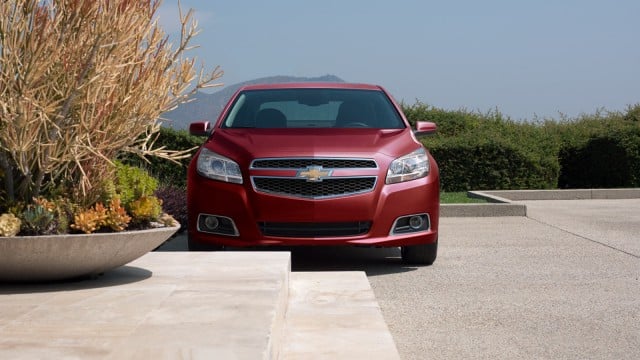 Chevrolet performed admirably, with 19 percent growth year-on-year, as Malibu sales surged 41 percent, Volt sales shot up 26 percent, Impala rose 20 percent, and the Camaro put in 14 percent. Deliveries of the Cruze were up 39 percent, while the Impala more than doubled over November 2012.
Trucks and SUVs, per usual, put in their own fair share. GMC sales grew 20 percent, as the Sierra led with 22 percent and the Acadia crossover surged 108 percent, which keeps it on track for its best year ever, the release points out.
Buick added 13 percent, making for the 19th consecutive month of year-over-year growth, pushing for the brand's best year since 2005.
"We feel good about the direction of the economy and our own momentum," McNeil said. "The economy is creating jobs and household wealth. Energy costs are dropping and credit is available and affordable. All of this bodes well for future growth."
Don't Miss: Fiat Rekindles Jeep Brand for the Chinese Market.