General Motors Workers Unhappy and 2 Auto Stocks Going Places
Ford Motor (NYSE:F): The company's president of the Americas has stated that inventory of the new Lincoln MKZ sedan should be back to normal by the month's end, according to The Detroit News. Joe Hinrichs spoke after an automotive supplier event at Ford's Dearborn campus, and he stated that MKZs are no longer being shipped from an assembly plant in Hermosillo, Mexico, to another plant in Flat Rock for additional inspection and repairs. "We expect to have a rather large amount of vehicles in the delivery process … in the last 10 days of the month," Hinrichs said. Before, Ford officials stated that they did not believe that they would see a full stock of MKZs at dealerships until early April. The all-new vehicle should have fully launched in late 2012, but Ford chose to continue to inspect the vehicles to ensure a smooth introduction, which was a goal that the automaker has not had great success in reaching in recent months.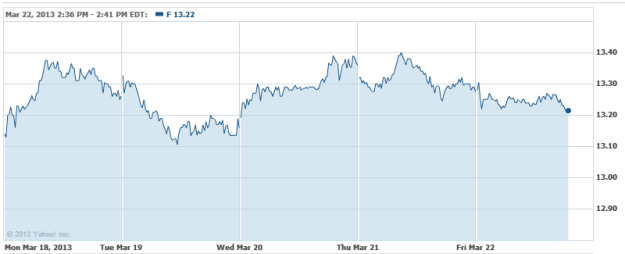 General Motors (NYSE:GM): Employees at the automotive plant in Bochum, Germany, of General Motors's Adam Opel unit rejected a plan to forego part of their compensation as a means to keep car production running through 2016, according to the IG Metall industrial-sector labor union. Instead of closing in early 2015, Opel proposed an extension to vehicle production at the plant through 2016 and employ 1,200 staff in car parts production and distribution operations thereafter instead of wage and benefit concessions. "The promise of parts production, the commitment to alternative jobs and possible severance payments were too vague for the majority," claimed Knut Giesler, an IG Metall official. The union stated that 76 percent of its members taking part in the vote rejected the proposal. Additionally, the union will not sign the proposed accord with the company, the Dow Jones Newswire reports.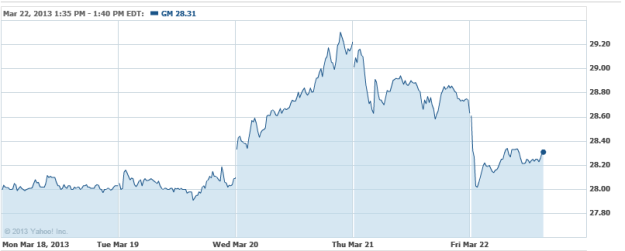 Honda Motor (NYSE:HMC): Due to a problem that was first detected in Iceland during 2011, Honda plans to recall nearly 76,000 of its 2004–8 Acura TSX models in the United States due to a stalling problem, the automaker informed the U.S. National Highway Traffic Safety Administration, reports The New York Times. This recall will cover only vehicles that were sold or registered in salt-belt states including Connecticut, Delaware, Iowa, Illinois, Indiana, Kentucky, Massachusetts, Maryland, Maine, Michigan, Minnesota, Missouri, New Hampshire, New Jersey, New York, Ohio, Pennsylvania, Rhode Island, Virginia, Vermont, Wisconsin, West Virginia, and the District of Columbia. This is referred to as a regional recall, and for years consumer advocates, such as the Center for Auto Safety, objected to such limited actions.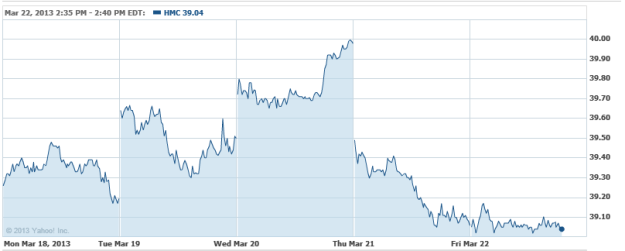 Investing Insights: Should You Consider General Electric?