GM and Peugeot Slash Annual Cost Savings Estimate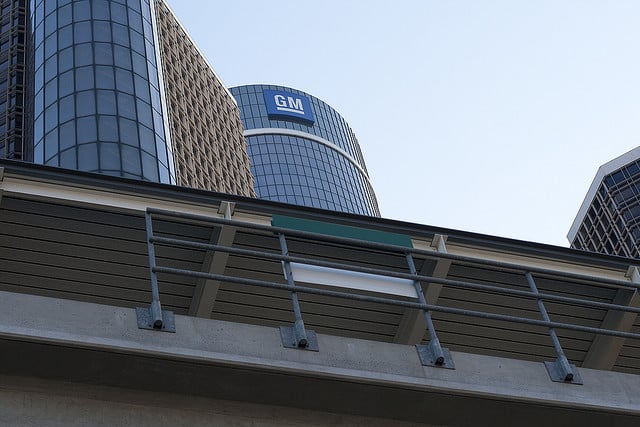 The struggling French automaker PSA Peugeot Citroen has revealed a 1.1 billion euro (or $1.52 billion) write-down at its struggling international operations, and has received approval from General Motors (NYSE:GM) backing for a tie-up with China's Dongfeng.
Peugeot was slammed harder than most by the European economic downturn, and plant capacities and jobs have been cut substantially to help slow its bleeding. Reuters reports that Peugeot and GM "also lowered savings goals" for their reduced alliance on Thursday, as the French carmaker confirmed that it was chasing after a deal with the Dongfeng Motor Group. Peugeot's board reportedly approved a draft deal which includes a 3.5 billion euro capital increase, at a 40 percent discount.
Weak currencies and bleak sales outlooks in Latin American and Russia helped contribute to the recent write-down, after a 4.7 billion euro dent in 2012′s earnings. Peugeot's manufacturing division recorded a 510 million euro operating loss in the first half of the year, and led the company and GM — which is a 7 percent stakeholder in Peugeot — to cut their savings goal for 2018. The two now expect an evenly split $1.2 billion in annual cost savings by 2018, which represents a 40 percent slash from the $2 billion initially pledged, Reuters says.
"The partners are now focused on execution of the Alliance while remaining open to new opportunities," GM's executive vice president and Opel CEO Karl-Thomas Neumann said, confirming that GM and Peugeot would continue to develop a light commercial vehicle, a multi-purpose people carrier, and a crossover SUV together.
By using a joint purchasing and logistics strategy, GM and Peugeot were aiming to cut costs for three programs to develop small cars and two minivan units, for introduction in 2016 through 2018, but the recent setback will only drag out any savings realized by the partnership. Over the past 13 years, GM has lost about $18 billion in the European continent, spurred by its failed partnership with Fiat in 2005.
Don't Miss: Toyota Aims High With Its Fuel-Cell Sedan.