GM Breaks Out the Champagne on New Engine Production
General Motors (NYSE:GM) announced this week that it has commenced production of its new generation of small-block engines, Detroit News reports. Since 2009, work at its Tonawanda Engine Plant in Buffalo, New York has doubled, thanks in part to the company's pledge in April of 2010 to invest $400 million in the plant in order to build the new engines.
With the cash, the facility was equipped with advanced manufacturing tools, which will produce four small-block engine models on the same assembly line. Down the road, General Motors has said that the plant will produce small-block engines for nine GM models by 2015.
The engines produced at Tonawanda will be used in GM's latest pickup models, such as the Chevrolet Silverado and GMC Sierra. The plant will build the EcoTec3 4.3 liter V6, the 5.3 liter V8, and the 6.2 liter V8, all of which are available in the light-duty pickup models.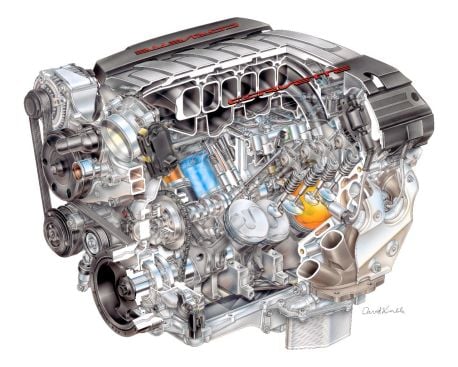 In addition to the truck engines, the plant is also charged with building the EcoTec 2 liter turbo units and the EcoTec 2.5 liter four-cylinder engines for the Chevy Malibu and Cadillac ATS as well as a 2-liter turbo for the 2014 Cadillac CTS. Once the plant reaches its maximum production capacity, GM says that it should be able to crank out as many as 1,000 engines per day.
"We have invested 40,000 hours and $1.8 million in training the workforce to build these engines with uncompromising quality, and we've added some of the most flexible equipment ever used in the industry to make sure we can meet market demand," Tonawanda Plant Manager Steve Finch said in a statement. The Silverado was the third best-selling vehicle in the country last month.
Roughly 1,860 people are employed at the facility, including 1,619 hourly workers. This is nearly twice the number of employees that the plant boasted back in 2009. UAW Local 774 Shop Chairman Bob Coleman said more than 1,000 people were hired in the past year, Detroit News says.
Don't Miss: Here's Where Most Tesla Model S Sedans are Parked and Why.
Like us on Facebook to get the latest from Wall St. Cheat Sheet right in your News Feed.