GM Cashes Out as Peugeot Chases China Deal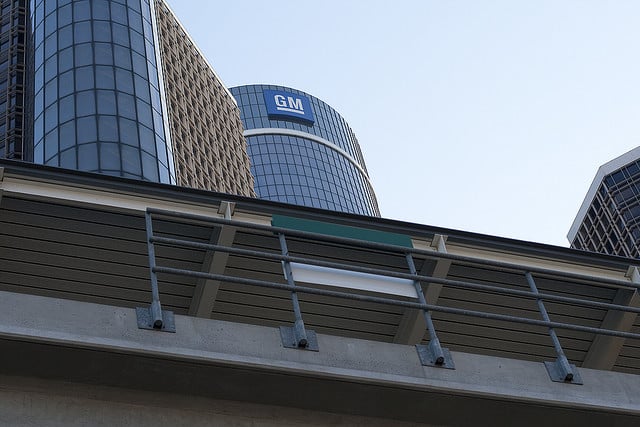 Shares of French automaker PSA Peugeot Citroën are tanking nearly 12 percent in Paris as General Motors (NYSE:GM) announced on Thursday that it would be selling off its 7 percent stake in the struggling manufacturer. The decision was based on Peugeot's move to seek financing from its Chinese partner, Dongfeng Motor Corp.
"GM's exit could make it easier at the end of the day to get a deal with Dongfeng, since GM and Dongfeng are direct competitors in China," Erich Hauser, an analyst with the International Strategy and Investment Group, told Bloomberg. "But the timing is not ideal for Peugeot and raises questions about the future of their cooperation."
General Motors and Peugeot were working on a handful of small-car platforms for the European market, though the relationship hasn't been a very productive one, as both companies have experienced substantial losses in the region.
"The sale is a surprise and reflects negatively on the GM-Peugeot partnership," said Sascha Gommel, an analyst with Commerzbank in Frankfurt, to Bloomberg. "On the other hand, it signals that the negotiations with Dongfeng are well advanced and that a deal is more likely."
Dongfeng and Peugeot already share three factories in China, but the French automaker is looking to expand its alliance with the Chinese firm with a capital injection amid mounting losses due to forex swings and soft demand around the globe.
"Our equity stake was planned to support PSA in their efforts to raise capital at the time of the creation of the GM and PSA alliance, and that support is no longer needed," Steve Girsky, GM's vice chairman, said Thursday in a statement. However, General Motors will continue to work with Peugeot on its carious projects. "The alliance remains strong with our focus on joint vehicle programs, cross manufacturing, purchasing, and logistics," Girsky added.
Don't Miss: 12 Cars Up for the 2014 Car of the Year Award.