GM Cracks Down on Costs: $1B Cut in North America by 2016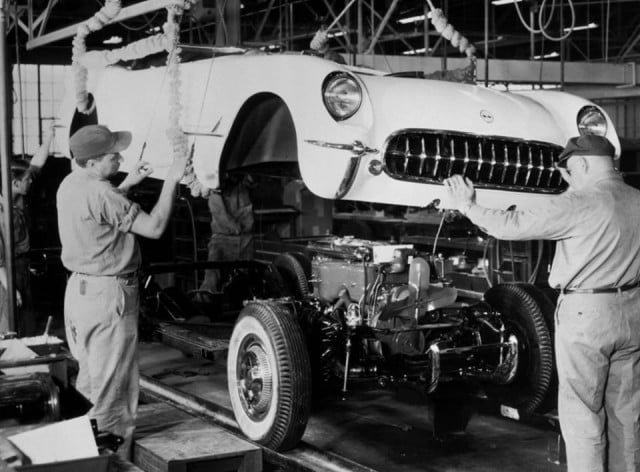 When Grace Lieblein stood up to the plate earlier this summer and took over as vice president of General Motors's (NYSE:GM) global purchasing and supply chain, she was told she needed to help cut some logistics costs. And by "some," it mean $1 billion worth, but this is something Lieblein believes she and her team can do with a new simple strategy.
Now that the U.S. automaker has proven it can resurrect success and continue to post impressive sales figures, it's time for the company to trim costs that detract from that profit. It'll be a global effort to cut down from the $8 billion operation that includes the transportation of parts, materials, cars, and trucks to dealerships, but it is one that will undoubtedly pay off in the long run.
According to The Detroit News, if GM can cut $1 billion from its material and logistics costs in North America by 2016, it would improve its profit margin by 1 percentage point, reflecting a significant gain for the Detroit-based car manufacturer that could give it the extra boost it needs to reclaim the title of world's top automaker.
Lieblein believes that the key to this cost-cutting success comes from the implementation of a new logistics strategy that GM has worked to adopt over the past year. It involves examining and evaluating the automaker's operations as a whole, rather than dividing up its material, logistics, and manufacturing costs and weighing them separately, The Detroit News reports.
GM is ready to look at the big picture and erect big plans, and one of the automaker's key goals involves the increased construction of operations centers near assembly plants that help ensure that the packaging and transportation of the plants' products are logical and cost-efficient, and that they aren't ultimately cutting into the company's bottom line.
And to help trim transportation expenditures, Lieblein also wants to ensure that the company's necessary railway systems are up-to-date and stretch long enough. Those that end miles away from GM facilities are conclusively costing the automaker so much money that it is financially worthwhile to pump the necessary funds into the system to extend those lines. Lieblein said to The Detroit News: "In most of our plants we have rail right up into the facility but there are…a handful of plants where we don't have that. We're looking at the business cases to make sure it makes sense."
The automaker has now set a December or January deadline for many of these rail line extensions, especially focusing on those of the Detroit-Hamtramck Assembly Plant, where the new, highly anticipated Chevrolet Volts will soon be rolled out. And while it'll cost GM $3 billion to extend these lines, spokesman Tom Henderson told The Detroit News that it will ultimately save the automaker $7 million in transportation costs during the next three years.
Lieblein is also focusing on the location of her plants and suppliers; isolated plants are also to blame for increased transportation costs and factory inefficiencies. That's why GM is asking some of its key suppliers to move closer to remote plants like those in Kansas City, Kansas, and Arlington, Texas, or build new factories closer to them. Luckily, suppliers are reportedly happy to cooperate with the company's requests and seem to get along well with Lieblein, who told The Detroit News, "You've got to be able to make sure the supplier has a healthy, sustainable business going forward."
So as the automaker continues to negotiate with its suppliers, moving them closer to plants and also extending their assemblers' rail lines, it'll also concentrate on its next growth cycle to make sure that the assembly of new vehicles hitting the market are constructed in the most cost-efficient way. It'll still likely be a few years until Lieblein's new measures fully make their impact, but the new vice president is still confident that every little bit helps.
Don't Miss: 9 Perfect Cars for Those With Kids.