GM Curbs European Losses and Swings to a Second-Quarter Beat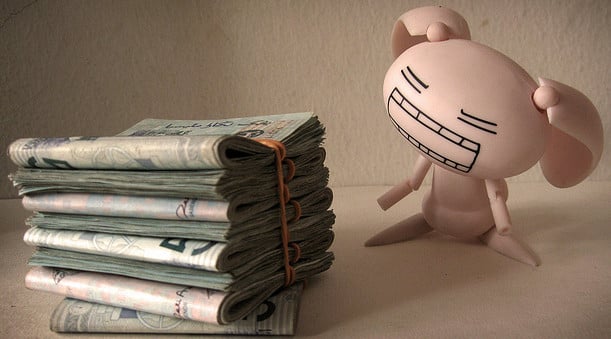 General Motors (NYSE:GM) advanced as much as 2 percent in morning trading on Thursday after reporting second-quarter results
that came in ahead of expectations. Revenue increased 4 percent on the year to $39.1 billion, beating the average analyst estimate of $38.4 billion. Earnings fell 16.7 percent to 75 cents per fully diluted share, including a net loss of 9 cents per share from special items, in line with the average analyst estimate. Net income attributable to shareholders fell 20 percent to $1.2 billion, including a net loss of $0.2 billion from special items.
"We continue to perform well in the world's two most important markets, the U.S. and China," CEO Dan Akerson said in the earnings release. "We also made further progress in our European business and saw the steady performance of our global brands Chevrolet and Cadillac."
Earnings before interest and tax in North America increased $0.1 billion on the year to $2 billion in the second quarter. EBIT at GM's European operations climbed $0.3 billion to a loss of just $0.1 billion for the quarter as the company curbed losses. EBIT at GM's International Operations unit declined 66.7 percent on the year to $0.2 billion. EBIT at GM's South American operations climbed from $0 to $0.1 billion on the year.
It's been a sad story for the automotive industry in Europe the past few years, and American car makers have closed plants and reduced capacity in order to limit their exposure to ongoing market weakness. In 2012, GM posted pretax losses of $1.8 billion, bringing total European losses since 1999 to an astonishing $18 billion. The company has pursued a parts buying and manufacturing partnership with French manufacturer PSA Peugeot Citroen, but progress has been slow so far.
Ford (NYSE:F) is also highly exposed to the European market: the company posted losses of $1.75 billion in the region for 2012. In order to cut costs and bring production down to meet actual demand, Ford has closed plants and laid off thousands of workers. The company is expecting European losses of about $1.8 billion for 2013.
Ford recently reported that its losses in Europe shrunk from a $404 million record in the year-ago quarter to $348 million. Taken together, operations in those three regions broke even, which was better than the first quarter's combined loss of $600 million.
Global deliveries increased from 2.4 million to 2.5 million in the third quarter, with most sales growth occurring in North America. GM's global market share decreased from 11.6 to 11.5 percent. Relatively strong performance at GM Capital helped bolster some underwhelming vehicle sales figures in regions like Europe.
Don't Miss: 6 Hybrids Ford Can Thank for a Happy Earnings Report.