GM Fills Powertrain Position Left Vacant for Two Years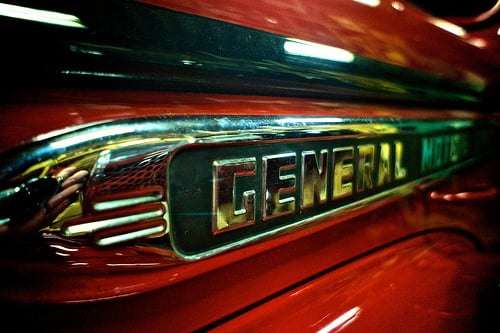 General Motors (NYSE:GM) hired Delphi Automotive (NYSE:DLPH) executive Steve Kiefer to to head up the automaker's powertrain operations beginning September 1, according to a statement from the company.
Kiefer, 50, has been in charge of Delphi's powertrain unit since 2011 and will be inhabiting a position at GM that hasn't been occupied for two years. Kiefer will work at the company's powertrain headquarters in Pontiac, Michigan, and answer to Mary Barra, the head of GM's global product development unit. Jim Lanzon, vice president of Powertrain Global Transmissions, will report to Kiefer while continuing his leadership of GM's transmission engineering and development, the automaker said.
"As GM continues to bring new vehicle engine and drivetrain technologies and innovations to the marketplace, Steve's customer perspective, technical expertise and proven leadership will further bolster our global powertrain team," Barra said in the statement. "The collective expertise and experience of Jim and Steve brings a new dynamic to the Powertrain team. Together they will lead the global team and work to strengthen GM's position as an industry leader in powertrain technology."
Kiefer received his undergraduate degree in mechanical engineering from Michigan State University, a period that included some time studying at RWTH Aachen University in Germany. He then earned a master's degree in business administration from the University of Michigan. GM said of Kiefer, "As a Michigan native, he will play an active role representing GM in Detroit-area philanthropic and civic activities."
GM's cautious tactics after emerging from bankruptcy have helped turn the company back into a major competitor in the auto market. After watching car sales — in particular of the Chevrolet Cruze — skyrocket this summer, GM announced a new stair-step dealer bonus program for its 2013 and 2014 Impala, Camaro, Cruze, and Sonic, as well as 2013 Malibu models in order to further stimulate sales.
The company is also turning its attention toward developing new technology. GM is joining Chrysler Group LLC and Toyota Motors (NYSE:TM) in the race to incorporate Powermat Technologies's phone-charging technology, which would allow drivers to charge their smartphone devices by placing them on a Powermat surface in the car rather than using a separate car charger.
GM is apparently feeling confident enough to hire for a position unoccupied for two years, and that may mean consumers could start to see more expansion as the company shows it can compete with rivals both foreign and domestic.
Follow Jacqueline on Twitter @Jacqui_WSCS
Don't Miss: 9 Most Affordable New Vehicles in the Market.