GM Goes Big: Strongest Sales Since Fall 2008

Summer 2013 continues to be a good one for General Motors Co. (NYSE:GM), the U.S. automaker who just a few years ago was deflecting "Government Motors" jibes and struggling to stay above water. The company has been able to turn itself around and start resurrecting sales again, a reality evidenced by its latest sales victory.
According to MarketWatch, GM reported Tuesday that its U.S. vehicle sales in June totaled 264,843 units, a 6.5 percent rise from the same month a year earlier. The automaker's June sales were the highest since September 2008, a lucrative period for the automaker before its government bailout.
GM is a company in transition. Its CEO, Dan Akerson, has implemented several major corporate structure changes and has been able to delegate responsibility to experienced GM veterans such as Grace Lieblein. As the automaker works to win back consumer confidence, stem losses in Europe, and maintain its current success rate, it has focused on strengthening each of its brands and rolling out a new array of vehicles that cater to each consumer's wants and needs.
Chevrolet has been an especially big brand for GM this year. Its sales rose 5.6 percent to 1,015,134 units in June — a number that will likely continue upward in the coming months as GM rolls out the 2014 Chevrolet Stingray Corvette and Chevy lauches its huge ad campaign for the new Silverado light-duty pickup. The brand will advertise that the vehicle conveys "American values such as determination, selflessness, and commitment to family and community."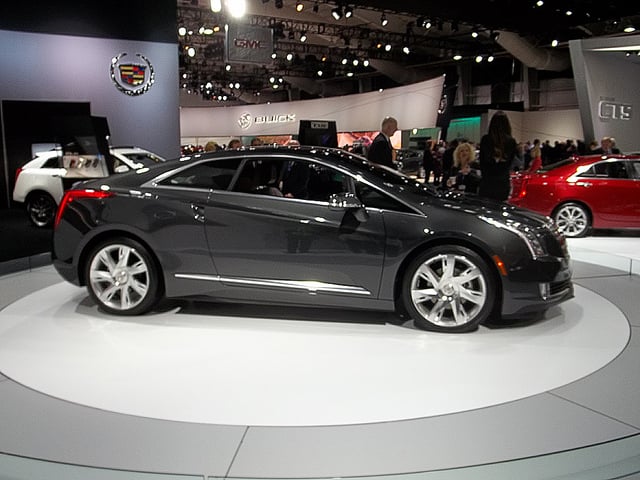 Cadillac has also been paramount to GM's recent success. Sales of the brand rose 14.9 percent to 13,929 vehicles in June, luring in customers with its 2013 XTS and garnering support for the anticipation of the Cadillac ELR, to be released later this year. Though the luxury brand still trails Mercedes, BMW, and Lexus, Akerson is confident that Cadillac can continue working on developing its smaller base and rise from there.
Sales of GM's crossover vehicles also rose 16 percent in June, while sales of trucks rose 8 percent. Car sales rose 4 percent.
Don't Miss: Chevrolet's New Ad Campaign Aims at the Heart of Pickup Buyers.