GM Has a Limited Edition of This Premier Corvette Stingray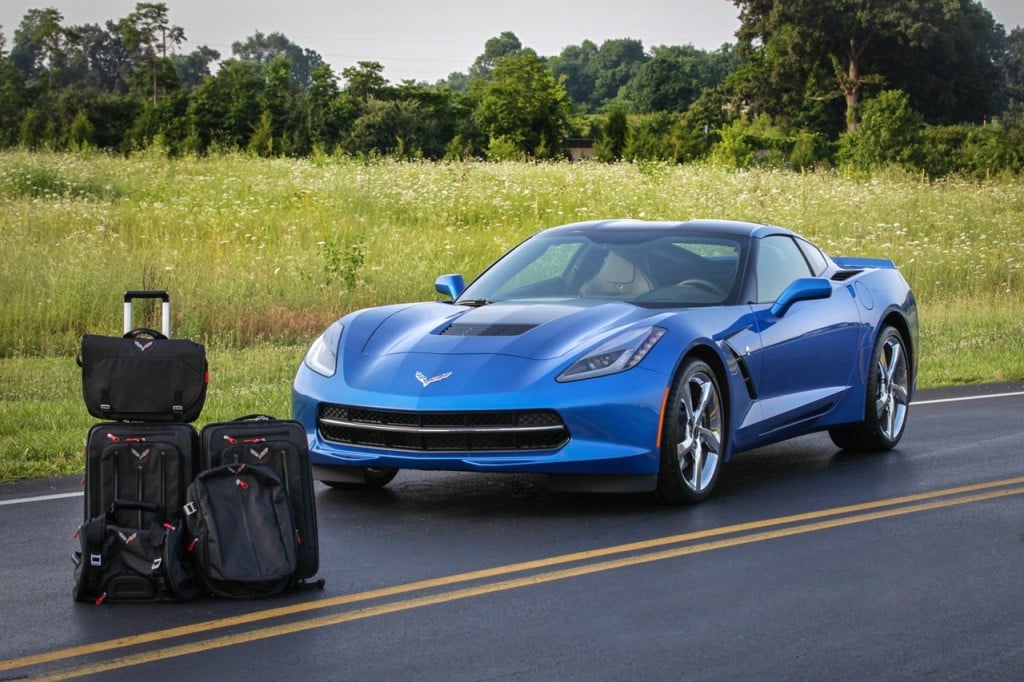 General Motors Co. (NYSE:GM) is not satisfied with the level of hype surrounding the release of its 2014 Corvette Stingray. So to add some prestige to the launch, Chevy is releasing five hundred models of a Premier Edition of the car. The special edition was introduced Friday by the automaker, in advance of a party to celebrate the car's launch later this year. A Power Wheels version is also in the works.
The five hundred Premiere 3LT models will be produced in Bowling Green, Kentucky. Each will come with a "Laguna Blue" paint job and be accompanied by a set of Corvette luggage, designed by Thule. Included in the high price tag is the Z51 performance package, which features a 6.2-liter V8 engine that produces 450 horsepower. The Premier Edition Stingrays will have a special identification number and a members-only plaque on the dash. It's expected to run above the top-of-the-line Stingrays and cost at least $75,000.
On the sixtieth anniversary of Chevy's classic sports car, GM is pulling out a variety of stops to prove the new vehicle is worthy of the Corvette's legacy. The already high expectations are likely to get higher in anticipation of the late summer or early fall release.
GM reps said interested buyers should contact local dealers to purchase one of the limited-edition Stingrays. The cars will include suede interior trim, a suede interior, carbon fiber roof, and Stingray wheel caps. A "stinger" hood stripe adds to the car's styling.
Bowling Green's National Corvette Museum also opened a motorsports facility Friday, according to the Detroit News. To add a final bit of hype for the next Corvette, Fisher-Price (NASDAQ:MAT) joined the party by announcing it will construct a Power Wheels replica of the Stingray. The Power Wheels version won't hit top speeds like the Corvette, but it will reach 6 mph, according to reports.
Don't Miss: Fuel Cells: Is Toyota Ready for a Wide Launch in 2014?