GM: Investment in Peugeot Will Stand As Is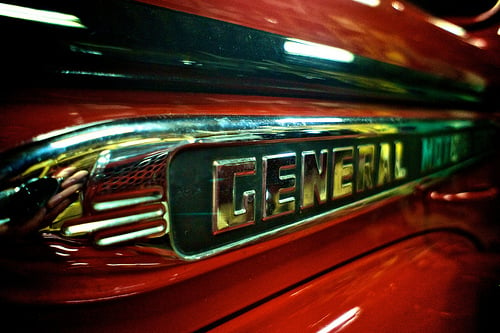 With operations in Europe still difficult at best, the vice chairman of General Motors Co. (NYSE:GM) said the company doesn't plan to increase its investment in Peugeot Citroen. GM's Steve Girsky told Bloomberg that the company is focused on getting existing Peugeot projects to work as they stand, and he expressed a negative assessment of the region as a whole.
Girsky has been trying to right the company's ship in Europe, as sales continue to suffer. Parisian newspaper Le Figaro suggested the company might increase its $418 million stake in Peugeot, following a meeting between the French government and a major bank. Yet Girsky, citing CEO Dan Akerson's recent comments, refused to confirm the automaker had any such plans for Peugeot.
"If we see something change, we will re-evaluate that," were Akerson's words on the topic. GM's move with Peugeot was intended to help both automakers as they battle through a market Girsky described as "slowly starting to stabilize," but "still terrible." As for the viability of the existing stake in Peugeot, Girsky reiterated his confidence in the French company.
"Peugeot is a very good company," Girsky said in the Bloomberg interview. "They know how to operate when capital is tight because that's what they've done." Girsky also pointed out that other prominent automakers have deals with Peugeot – Ford (NYSE:F) and Toyota (NYSE:TM) among them.
GM has been struggling to energize its stagnant Opel brand in Europe while increasing the sales of Chevrolet vehicles in the region. While the company is launching new models for European markets, it is also closing plants to accommodate the low sales figures. The savings are estimated to be close to $500 million. Girsky's comments about the state of Europe contrasted those by a Ford executive earlier in the week.
Stephen Odell, Ford's European head, told reporters during the week that he saw growth ahead of the market, though he considered the production rate to be too high on the continent. Girsky summarized the state of things in starker terms.
"I don't want to leave anyone with the impression that things are going to get better any time soon," he said in the interview with Bloomberg. "That's not what we're planning on."
Don't Miss: Going, Going, Gone: Treasury Sells $2B in GM stock in June.