GM Pulls Ahead of Volkwagen in the Chinese Rat Race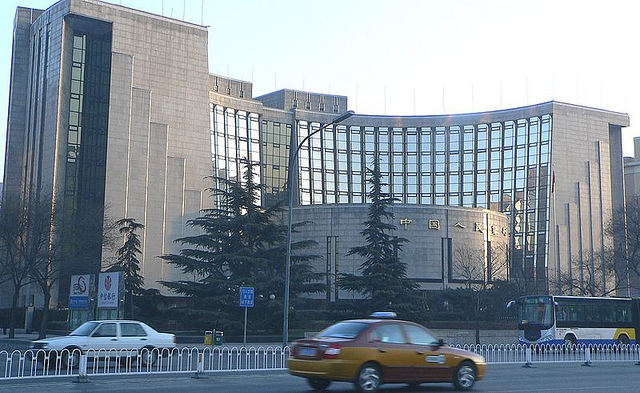 Automakers are in constant competition to rock the world's largest auto market in China. Like many others,  General Motors (NYSE:GM) and Volkwagen AG consider it to be their most lucrative market, both forecasting sales of about three million vehicles each year — but a new report from Bloomberg shows that GM has pulled ahead of Volkwagen in the rat race.
The U.S. automaker outsold Volkwagen in China in the first half of the year in an optimistic report that keeps GM in the running for the highest sales among foreign automakers in China for the ninth straight year. Volkwagen's first-half sales in the country amounted to 1.54 million vehicles, reflecting a 19 percent jump, while GM reported a slightly higher 1.57 million deliveries. The true disparity in sales could be even wider, but GM doesn't include Hong Kong and Macau in its China figures, while Volkswagen does.
GM's recent good news illuminates why we learned earlier this week that China is now the largest market for the automaker, surpassing the United States. While GM and its Chinese joint venture partners witnessed a sales surge of 10.6 percent during the first half of the year, moving close to 1.6 million vehicles, in the U.S., the figure for the same period came in at lower 1.4 million. It's believed that the demand for GM trucks and cars in China will remain on the rise, illustrating that the Chinese market will continue to be the U.S. automaker's largest despite the recent revival of the American automotive market.
GM's Buick and Cadillac brands have especially helped the car manufacturer maintain its China success story, evidenced by Buick's sales in China surpassing those in the U.S. by a factor of four to one. And to support this new increased demand, GM is increasing its investments in the country. It plans to spend $11 billion by 2016 for new plants and products in China, and is currently in the process of constructing a Cadillac assembly plant in Shanghai.
Still, GM is not the only automaker that realizes how imperative it is to tap into the lucrative China market. Toyota (NYSE:TM) is also increasing investment and output in the country as it continues to battle for the status of world's biggest automaker. Volkwagen, too, is planning to spend at least 9.8 billion euros in China by 2015. Its Audi nameplate is growing in popularity and, like GM, Volkwagen's passenger-vehicle sales from January to June outpaced the total 14 percent industry gain.
Don't Miss: 7 Car Makers That Run the U.S. Light Vehicle Sales Game.