GM Puts Another 9 Digits Into Its Tennessee Facility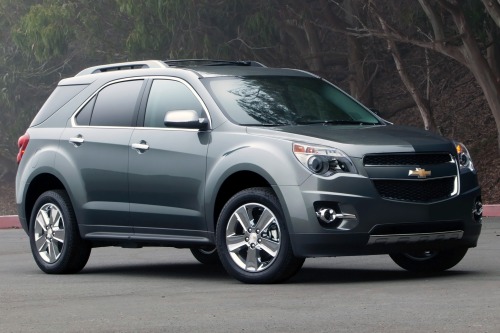 As the economy continues to pick up, companies and manufacturers find themselves putting further investments into their facilities and products as demand grows. General Motors Co. (NYSE:GM) is the latest of these companies. Reuters is reporting that the manufacturer is putting an additional $167 million in investments into its Tennessee facilities for the production of two future vehicles.
That figure adds to the $183 million or so the company had previously planned to spend at the plant, which currently builds the Chevrolet Equinox SUV. GM also said the plant would handle the production of two future vehicles but didn't reveal any further details.
The Spring Hill, Tennessee, facility was once home to GM's now-defunct Saturn brand from 1990 to 2007, Reuters reports. The company ended its vehicle assembly operations in late 2009, though powertrain work continued at the site; GM restarted assembly there with the Equinox in the third quarter of last year.
The company's plans for the Spring Hill plant go back to November 2011, when the car maker said that it would revive its assembly operations at the plant with a flexible production line capable of building a variety of vehicles. At the time, GM would invest $183 million for a future mid-size vehicle. The latest development adds $40 million to that plan and another $127 million for a second mid-size vehicle the company had not previously mentioned, Reuters points out.
The facility employs around 2,000 people now, and GM said that the new investments will create — or retain — 1,800 jobs, though it failed to provide specifics of how many of those would be new jobs.
Overall, the industry as a whole has seen broad investments in manufacturing infrastructure as pent-up demand and a quickening economy have been driving the manufacturers to produce more units. Ford (NYSE:F) recently announced that it would be adding another 900 jobs to its plant in Kansas City, Missouri, while Toyota (NYSE:TM) has also been plugging money and resources into its Princeton, Indiana, facility.
Don't Miss: 9 Perfect Cars for Those With Kids.