GM Sells Stake as Ally Aims for IPO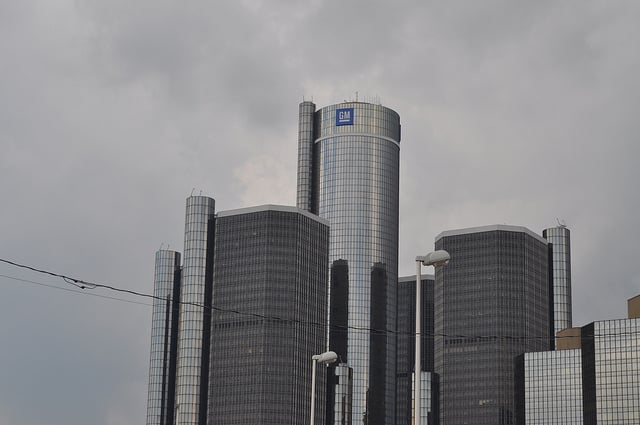 General Motors (NYSE:GM) announced on Thursday that it has sold its remaining stake in Ally Financial Inc. for $900 million. The Detroit-based automaker said it expects to record a gain of $500 million from the sale of its 8.5 percent stake in the company, which will be listed as a special item on upcoming financial results.
"This transaction releases capital from a non-core asset and further enhances our financial flexibility," said Dan Ammann, GM executive vice president and chief financial officer, in a statement from the company. "Ally continues to play an important role in financing our dealers and customers in the United States."
Ally Financial, which is also based in Detroit, is a bank that was founded by GM to provide loans to General Motors customers. The company was formerly known as General Motors Acceptance Corporation (or, GMAC). Ally was bailed out by the government during the financial crisis, but returned to profitability in 2010.
The Detroit News reported that Ally is planning an IPO to help the government exit its stake in the bank. It was to GM's advantage to sell its shares now, as there is a lock-up period during IPO's that would have prevented GM from selling the stake. GM has its own lending branch, called General Motors Financial Co. Inc.
On Monday, the U.S. government sold the last of its stake in General Motors, ending almost five years of government ownership since the company was bailed out in 2009. While the company has bounced back since the bailout, being partially owned by the government deterred some buyers and was a painful reminder of GM's past struggles that the company has been eager to put behind it. North American head Mark Reuss said he believes the company will see a sales boost because of the government's exit.
Earlier this week, GM made headlines with the announcement that executive Mary Barra will replace CEO Dan Akerson at the start of the new year. Barra will be the first female CEO of any Big Three Detroit automakers.
Follow Jacqueline on Twitter @Jacqui_WSCS
Don't Miss: 10 Priciest Cars to Go Under the Gavel.