GM Trucks Still Tip the Scale, but Not for Long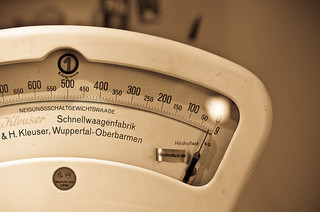 Size isn't everything, but when you're 4,387 lbs, anyone can recognize there's room for improvement. 

That's how much General Motors Co.'s (NYSE:GM) lightest 2014 Chevrolet Silverado weighs, and, believe it or not, that's after a 250- to 400-lb weight loss. Truck drivers like their vehicles big, but when it comes at the expense of fuel economy, that's where automakers now have to draw the line thanks to future U.S. fuel economy standards.
Light trucks will be required in 2017 models to average about 29 miles per gallon; by 2025, that requirement will rise to 40 mpg, Reuters reports. To meet these new standards, GM will need to go even further in weight reduction and powertrain improvements for its trucks, and that's why the manufacturer is bracing its pickups for their weight loss program now.
Shedding a truck's weight is a major part in what facilitates an increased fuel economy, which is why GM worked hard to ensure that its 2014 Silverado and Sierra both lost between 250 and 400 lbs of happy weight from previous models. But the carmaker didn't go far enough, and after only rolling out the vehicles 10 weeks ago, it is realizing this a little too late. It'll now be forced to watch its fellow U.S. rival, Ford Motor Co. (NYSE:F), get ready to sell its redesigned F-150 pickup after a 700-lb weight cut, and GM will have to wait a couple of years to overhaul its truck line once again.
But although GM still have a while to go before its 2019 launch, it is already in the brainstorming stages of how it can decrease its trucks' weight without having to sacrifice size, power, load carrying, and towing capacity on the vehicles.
One option the automaker is considering involves the materials of the trucks. If an "aluminum-intensive version of the Silverado" could be produced, according to Reuters, you'd be looking at a 250-lb lighter truck with 20 percent better fuel economy. Industry sources told the publication such a model could be in the works.

Aluminum could also come into play if a rumor about GM's new major truck body panels' makeup turns out to be true. Ford has used aluminum and composites on its major panel as doors and fenders, and GM could be poised to take a page from its own rival's book. However, should these design and engineering changes eventually come to fruition, they will still come many years after Ford's introduction of its new line, maintaining Ford's position in the driver's seat.
Regardless of which automaker is buying their products, major aluminum providers like Alcoa (NYSE:AA) and Novelis Inc. are more than ready to share their goods with U.S. car manufacturers.
According to Reuters, Alcoa is already a major provider of material for the 2015 F-150′s new aluminum body parts, and we would expect that the aluminum producer is eager to partner up even more. It expects its sales of aluminum sheet to automakers to triple by 2015.
Here's how shares of Ford and General Motors have trade so far in 2013:
Don't Miss: GM Won't Cruze into the Vehicle's Next Model Just Yet.