GM Won't Cruze into the Vehicle's Next Model Just Yet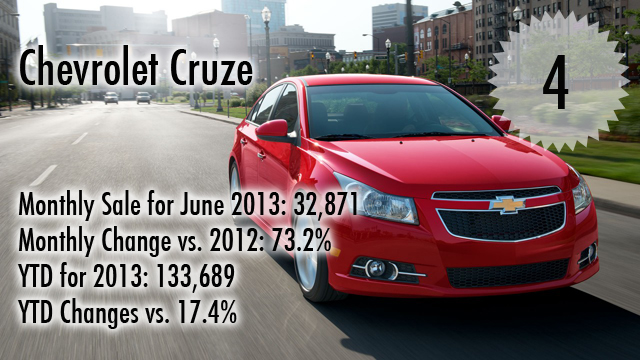 General Motors Co. (NYSE:GM) is delaying the production of its next generation Chevrolet Cruze model until December 2015, and while the setback reflects the automaker's satisfaction with how the vehicle's current model is selling, GM's union workers aren't as satisfied with the decision.
The Cruze was first introduced in 2009 and has been assembled at a plant in Lordstown, Ohio since September 2010. The production of the vehicle's next-generation model is expected to take place at the same plant, but now assembly workers will have to wait a little longer to get started.
The current model of the Chevy Cruze has done significantly well in the auto market, making the setback decision for GM all that much easier. Reuters reports that U.S. sales of the Cruze were up 17 percent to almost 134,000 vehicles in the first six months of the year, and Chevy isn't ready to retire that generation until it squeezes out the last of its success.
The GM brand is also buying time due to some unspecified engineering changes. And because the Cruze is already selling so well, the U.S. automaker feels confident about reallocating its resources to other products that need a revival more than the Cruze does. In addition, there have also been rumors circulating that the Ohio plant is getting a requote, but those have yet to be confirmed.
Unsurprisingly, union workers are among those whom are especially disgruntled by the delay. Canadian Auto Workers union leaders announced the delay to members at a supplier plant in Stratford, Ontario, prompting CAW Local 4451 Chairwoman Karen Fleming to state in a newsletter, "It was disappointing to hear that the Chevy Cruze program has been pushed back a year and will not start until 2015."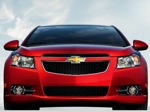 Still, once the Chevy Cruze production does get underway, consumers can expect an especially appealing product that GM is confident is worth the wait. The vehicle will get a full interior and exterior redesign, will have better fuel economy, and a larger trunk and passenger compartment. Because the automaker is so confident that the car will successfully impress, it wants to make sure it is rolled out at just the right time, and not follow in the footsteps of the disappointing 2013 Malibu redesign.
Don't Miss: Racing Games: GM Is Taking Notice of Tesla's Success.