GM's 2014 Corvette Will Satisfy Your Need for Speed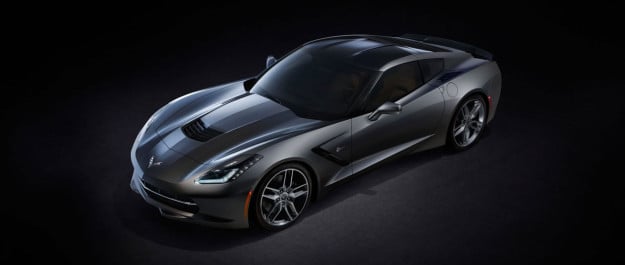 General Motors Corp (NYSE:GM) is targeting its need-for-speed customers with its newest Chevrolet Corvette Stingray that will go on sale during the third quarter. As long as drivers are willing to shell out the $51,995 that the vehicle's starting price requires, they'll be in for a wild ride.
According to The Detroit News, GM reports that its new 2014 Stingray can go from zero to 60 miles per hour in 3.8 seconds, just as long as the driver opts for the Z51 Performance Package. And should you need to immediately stop once you reach these speeds, the sports car can bring you from 60 mph to a full stop in 107 feet.
The Corvette went for a little trial run at the Virginia International Raceway's 4.2 mile "Grand Course" where it completed a lap in 2:51.78. The car also proved that it could span a quarter-mile in 12 seconds, reaching a speed of 119 mph.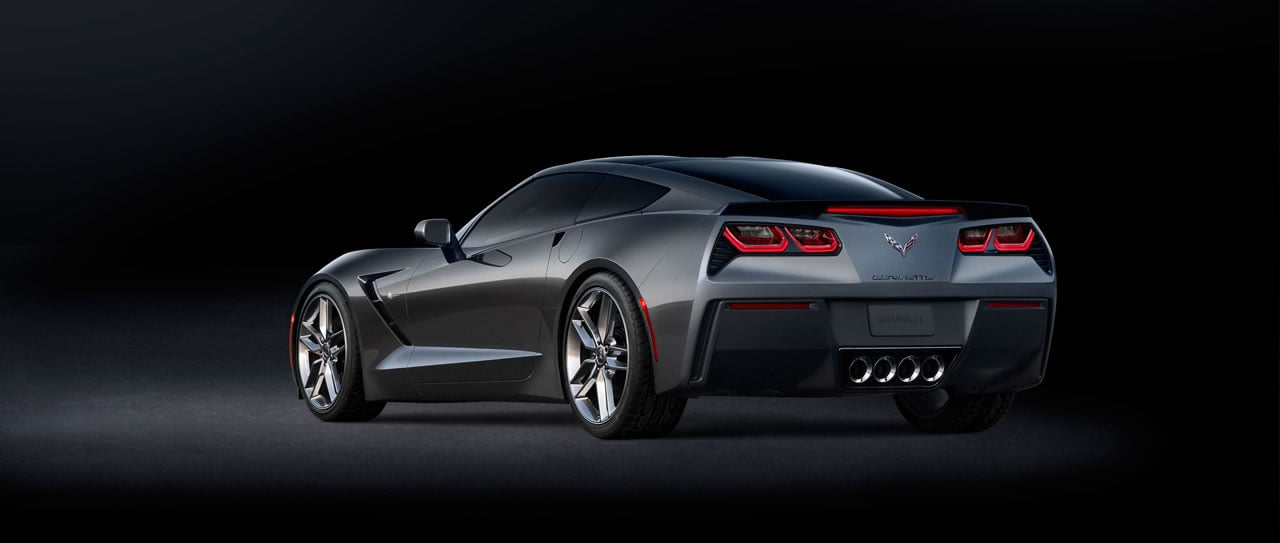 The Z51 package that facilitates this performance includes "electronic limited-slip differential; dry-sump oiling system; integral brake differential and transmission cooling; and a special aerodynamics package." Magnetic ride control is also an option for the Stingray.
While the Corvette's acceleration, braking and cornering performances are all impressive in their own right, Tadge Juechter, chief engineer for the Corvette, believes that their ability to work well together is what sets the vehicle apart, and affords it the 2:51.78 lap time. The car system's fluidity is what allows it to compete in the upper echelon of sports cars.
The Detroit News reports that the Stingray comes with a LT1 6.2-liter V-8 engine — a new product for GM which boasts "455 horsepower and 460 foot-pounds of torque with a standard exhaust and 460 horsepower and 465 foot-pounds of torque with a performance exhaust system."
As aforementioned, it'll be available to drivers sometime during the third quarter and the convertible Stingray will be out by the end of the year.
Here's how shares of General Motors have traded in 2013 (up over 10.5%):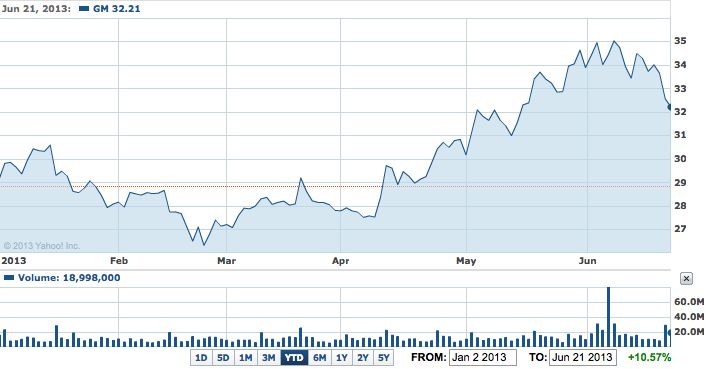 Don't Miss: GM Throws the Pickup Gauntlet Down Before Ford.