GM's Akerson to Bow Out; Mary Barra Will Become First Female CEO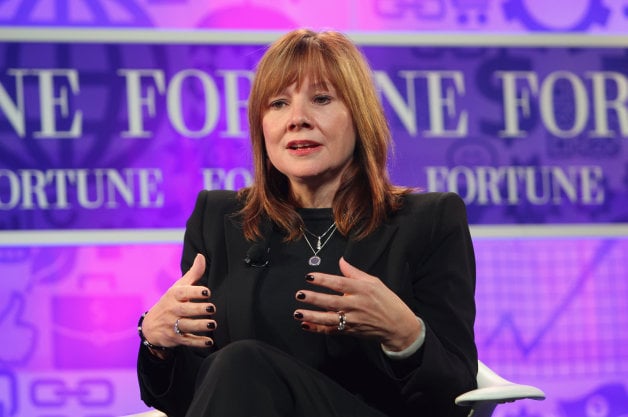 General Motors (NYSE:GM) reportedly intends to name Mary Barra as its CEO to replace incumbent Dan Akerson, making for the company's first ever female CEO. Sources told Bloomberg that Akerson will announce on Tuesday that he plans to retire in January. He has been at the helm of the automaker since just after its bailout in 2009. Though GM is expected to break the news officially on Tuesday, a spokesperson didn't reply to Bloomberg's requests for comments on the matter.
Mary Barra started as an intern at GM nearly 30 years ago. Now 51, she has been in control of the product development and quality of all GM cars and trucks for nearly two years, and has greatly stepped up collaboration between divisions, having enforced sweeping cost cuts that have helped boost GM's profitability.
Succession is "one of the most important risks at General Motors for an investor with a medium- to long-term horizon," said Adam Jonas, an analyst with Morgan Stanley, during an interview with Bloomberg earlier this year. "Leadership in the auto industry – one leader can make tens of billions of difference. We've seen that." Mark Reuss, the president of GM North America, Chief Financial Officer Dan Ammann, and Vice Chair Steve Girsky were all in the running as potential CEO successors.
Barra — whose father worked in the Pontiac division for 39 years — hails from an engineering background, having served as the vice president of global manufacturing engineering, head of GM's Detroit Hamtramck Assembly plant, and executive director of competitive operations engineering. She also held the top human sources position and has an MBA from the Stanford Graduate School of Business.
Barra's impressive duration at GM is made only more impressive by her results: under Barra's command of vehicle-development operations, General Motors has produced the new Chevrolet Impala and the new Cadillac CTS, both of which have been met with great critical acclaim. The former was the first U.S. sedan in at least 20 years chosen by Consumer Reports as as the best on the market; the CTS was chosen as Motor Trend's Car of the Year, Bloomberg observes.
With the federal government now out of its position in GM, Barra will have the freedom to operate the company without the oversight and regulations that were attached to the nearly $50 billion that GM received in bailout funding. This included caps on executive compensation. "The Detroit Three are all run by non-car guys," Akerson said in September. "Someday, there will be a Detroit Three that's run by a car gal."
Don't Miss: Cadillac's ELR Reportedly Isn't Worth the Premium.