GM's New Trucks Will Launch with a Touch of Experience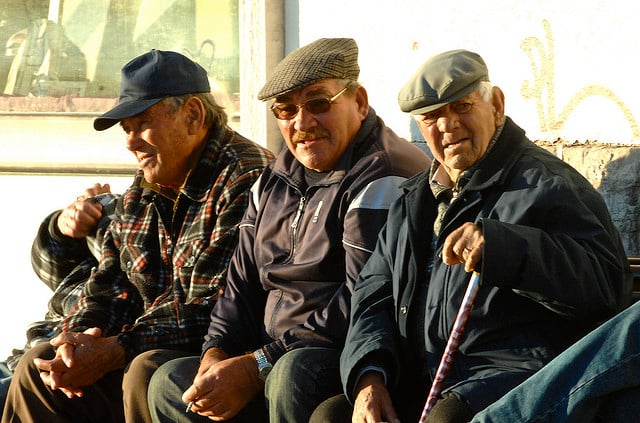 General Motors Co. (NYSE:GM) takes its full-size pickup trucks seriously, and when it came to the much-anticipated rollout of its 2014 Chevrolet Silverado and GMC Sierra pickups, the U.S. automaker wasn't about to take any chances. That's why GM decided to invite back some old experts to help ensure the truck launch went smoothly, rather than taking any risk of new hires who didn't foster the same connections with suppliers the experts already had.
According to The Detroit News, GM North America President Mark Reuss explains that the company's launches are "complex" and "have so many moving parts that you almost have to micromanage it." This explains why it's paramount that GM has a staff that is familiar with suppliers and has formed good relationships with them.
Supplier quality is currently of utmost importance to GM, and the carmaker has gone so far as to hire more than 100 employees since last fall to help improve relationships with suppliers. Solid connections with suppliers increase the speed of transactions and help remove roadblocks, and hiring back retirees for launches especially helps iron out the wrinkles of the vehicle launch process.
So far, both the Chevy Silverado and GMC Sierra truck launches have been going remarkably smoothly, and Reuss credits retirees for that impressive performance. This particular rollout is of major importance for GM because full-size trucks usually bring in about $10,000 worth of profit per vehicle for automakers, and the Silverado and Sierra haven't been redesigned since 2007. The trucks' production, initially started in Silao, Mexico, could ultimately help the U.S. automaker see profits of more than $1 billion annually.
And truck launches aren't the only impetus GM has for re-employing its white-collar retirees. The car manufacturer is also in the midst of rolling out 20 other new or significantly refreshed vehicles in the U.S. this year, and it is relying on the same method of hiring back some oldies but goodies. This spring's 2014 Impala launch was one of the best launches GM had in a while, according to Reuss, and that is in part due to the fluid conversation that retirees were able to have with key suppliers.
The Detroit News explains that the retirees typically work for months, handling multiple vehicle launches or just one. Their pensions are not changed and the re-employment is unrelated to the early retirements and buyouts that were available for some employees during the recession.
Rivals like Ford Motor Co. (NYSE:F) and Chrysler Group LLC have also implemented similar methods, bringing back retirees to help in product development and for the performance of important tasks.
But sometimes, it even works out better for retirees, according to The Detroit News report – such was the case for Terry J. Woychowski, a retired GM engineer who worked as GM's global vice president for quality and launch. He retired in late 2012 but has since been hired for the Detroit-based American Axle & Manufacturing, a major supplier for GM's new trucks. Now, he serves as the supplier's senior vice president of engineering and quality and is deeply rooted in GM's truck launch — a win/win for both parties.
Here's how shares of GM and Ford have traded this week:
Don't Miss: Cadillac's Large Sedan Gets a Green Light.