GM's Opel Is Ready for 2014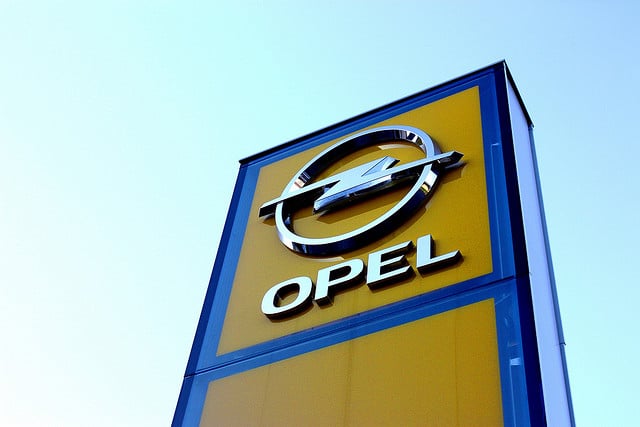 General Motor's (NYSE:GM) third-quarter earnings confirmed a developing story line about the automaker's financial trajectory. Even though it continues to lag rival automaker Ford (NYSE:F) in North American profits, the company is increasingly making key improvements in downsizing its brands, models, and production capacity. Yet, GM is not only drawing in smaller profits than Ford, it is also losing ground in the resurgent American automobile market, where growth in the past year has been driven by consumers eager to replace aging vehicles.
In the first nine months of this year, GM sales grew 7.6 percent in the United states, while the overall market expanded by 8.1 percent, Ford's sales rose 12 percent, and Fiat (FIATY.PK)-owned Chrysler's sales rose 8.7 percent. Following a similar pattern, United States market share slipped to 17.3 percent in the third quarter, down from 17.6 percent a year ago. But even though sales increases fell below the pace of the overall market and market share dropped, GM's best performance was in North America, where the company reported a pretax profit of $2.18 billion, up from $1.71 billion in the third quarter of 2012.
The greater problems were in the automaker's oversea operations, which was made evident by the fact that GM's overall earnings decreased 53 percent from the year-ago quarter to $698 million. Both Europe and China were particularly heavy weights on its financial results. However, at least Europe, may not be such a burden in 2014. Karl-Thomas Neumann, the chief executive of the company's European unit Opel, told German newspaper Sueddeutsche Zeitung that the division is cautiously optimistic that sales will be strong enough in 2014 to avoid another round of cost cutting.
Neumann had even better news for GM; Opel is on track to reach profitability by 2016. That is not to say that next year will not be difficult. Restructuring costs for halting vehicle production at the Bochum, Germany factory are expected to weigh down the unit's finances in 2014. However, "if the world doesn't come to an end, we should keep growing, and then we don't need additional cost savings," Neumann explained in the interview.
To keep Opel on track to reach profitability, GM has implemented a 4 billion euro, or $5.5 billion, investment plan, and according to Neumann the strategy for the currently loss-making GM subsidiary will be kept despite the change in company leadership in Detroit. When the automaker announced Mary Barra would replace Dan Akerson as the company's chief executive and GM vice chair Steve Girsky — who pushed for higher investment in the European subsidiary — would leave his position, industry experts wondered how the management change would affect that investment plan for Opel.
The concern was that new leadership could disrupt Opel's progress at a less than convenient time; the unit's future has become more assured only recently. Neumann, Opel's sixth CEO in the past decade, successfully secured that multi-billion euro investment, and won a victory of sorts when GM decided to drop the Chevrolet brand in Europe and focus resources on Opel and its sister brand Vauxhall instead.
Barra's appointment was particularly worrisome for Opel because of her management ethos. According to Akerson, she was chosen to replace him because she "brought order to chaos" in global product development. He also said that her mission was to make vehicle development even more efficient, a problem for Opel as the unit already feels pressure to use global platforms and to minimize expensive customization for the European market. As a former Opel executive told Reuters, that pressure has handicapped its ability to compete.
Despite Neumann's confidence in Opel, GM management will have its eye on operations. In the quarter ended September 30, the automaker's European divisions posted a pretax loss of $214 million, compared to a $487 million loss last year, showing to the company that operations were improving. But, in the month of November, GM sold 3.8 percent fewer cars in Europe, with the Opel and Vauxhall divisions recording a 3.1 percent decrease and the Chevrolet brand posting an 8.3 percent decline. More concerning for the automaker was the fact that those drops came as European new car sales rose for a third consecutive month, which is the longest period of gains in four years. The modest 0.7 percent November increase prompted market analyst LMC Automotive to predict that sales in western Europe will grow 2.6 percent next year.
More From Wall St. Cheat Sheet: