GM's Slides and Ford's Gains Cause Sales Gap to Dwindle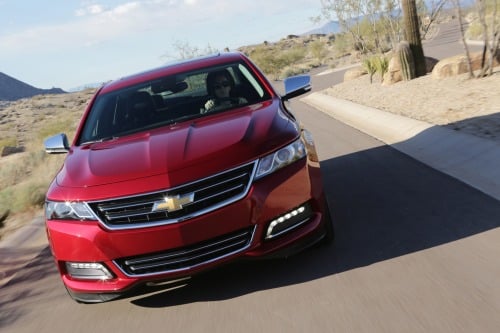 General Motors (NYSE:GM) may be the sales leader in terms of sheer numbers, but crosstown rival Ford (NYSE:F) has been making gains that should be putting America's largest automaker on notice. In 2007, which Automotive News notes was the last good year for car sales before the collapse in 2008, GM was outselling Ford by about 105,000 vehicles per month.
However, over the past year, that comfortable monthly cushion has thinned considerably. Ford now trails GM by some 25,000 vehicle sales per month, despite strong selling periods for both automakers. "In September, Ford nearly pulled off what would have been only the third monthly upset of GM in 15 years, falling short by 2,743 units, or less than half a day's worth of Ford sales," Automotive News writes.
Ford's gains on General Motors have led to the latter playing a more defensive game, despite the fact that the automaker has revamped nearly every major vehicle in its lineup, with Cadillac in particular seeing a brand-wide redesign aimed at differentiating the luxury marque from the rest of the GM family.
However, the new products might be taking a bit longer than anticipated, at least for one dealership in Omaha, Nebraska. "The first three weeks of September, there was no traffic," Brad Lillie, general manager of Gregg Young Chevrolet, said to Automotive News. "They just weren't very competitive, especially on trucks."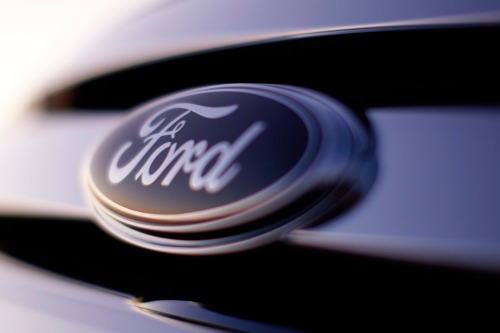 If Chevy is hoping to come anywhere near Ford's sales volume for pickups, it has a lot of ground to cover — the F-Series has routinely been named the top-selling vehicle in the U.S. Along with the midsize Fusion sedan and the new Escape small SUV, the three vehicles have been the driving force behind Ford's swelling market share.
Ford gained half a point of market share through the first three quarters of the year, more than any other automaker, while GM's share slipped another tenth of a point, Automotive News reports. The two companies are now separated by just 2 points of U.S. share, down from nearly 8 points in 2007.
"Ford has taken a few more risks trying to be more progressive in terms of style and it's paid off," Alec Gutierrez, senior market analyst for Kelley Blue Book, said to Automotive News. "Ford just seems to have the right product in those key growth segments right now, and they are going to continue to close the gap."
However, GM is working against other factors that Ford didn't have to — namely, the giant bailout elephant in the room. GM's bankruptcy process likely put a sizable dent in the company's research and development efforts, not to mention the overall disruption of day-to-day operations. Ford didn't have that kind of distraction, and iy was poised and ready when the economy began to find its footing.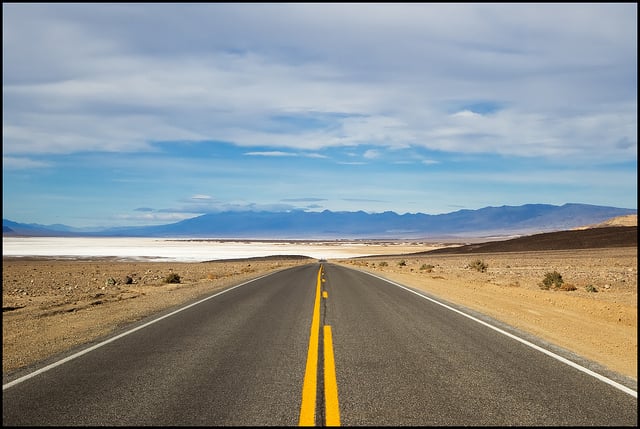 GM said its sales decline last month was due to a 27 percent cutback in September fleet sales, while Ford's fleet sales rose 8 percent; GM's retail sales slid 6 percent, which was roughly average for the industry, Automotive News reported.
Perhaps more interesting is how the sales break down. In three quarters of 2013, "the Ford brand narrowly outsold GM's two mass-market brands, Chevy and GMC, by 1,278 units," Automotive News explains. "In 2007, Chevy and GMC easily topped the Ford brand by about 650,000 units. (GM also sold nearly 600,000 Pontiacs and Saturns that year)." This shows that its Cadillac and Buick brands are almost solely responsible for keeping GM's sales above that of Ford, which has been having its own share of luxury issues.
"Our balanced portfolio is paying dividends," Ken Czubay, Ford's vice president of U.S. marketing, said on a conference call with Automotive News. "We're getting the uplift from the truck business, which is recovering, but we're getting solid recovery on the car side also."
Don't Miss: Are Dealers Afraid of General Motors' New Online Initiative?