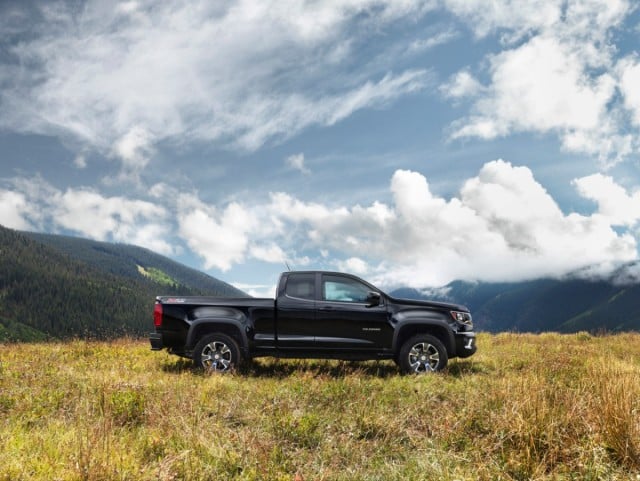 The availability of small pickup trucks – once a large and statistically significant portion of the American pickup market — has dwindled in recent years, as buyers seem lured to larger vehicles with more features, bigger towing capacity, and considerably higher MSRPs. In fact, as of this writing, there are just two small pickups still on the American market — the Toyota (NYSE:TM) Tacoma and the Nissan Frontier. Neither have seen much attention in numerous years, aside from some light cosmetic tweaks.
The segment will be getting quite a bump come this autumn, however, as General Motors (NYSE:GM) plans to release a new Chevrolet Colorado and its sibling, the GMC Canyon. GM ceased the production of the previous generation in 2012, a year after Ford ended its production cycle of the beloved Ranger. Since then, the Tacoma and Frontier have had the segment all to themselves.
Generally speaking, people buy pickup trucks because they have a regular need to haul goods, equipment, waste, or tow things like boats or trailers. For these consumers, it can be argued that there's a "might as well" factor at play — 'we carry and tow a lot, so we might as well buy a bigger truck,' they might say. As a result, large pickup sales have never been better.
There's much less of a demand for smaller trucks, however. Fewer people seem interested in scaling down; they're content with the improving fuel economy of the larger trucks, and so smaller vehicles just aren't worth the constant updating and refreshing that popular models are subjected to.