Going, Going, Gone: Treasury Sells $2B in GM stock in June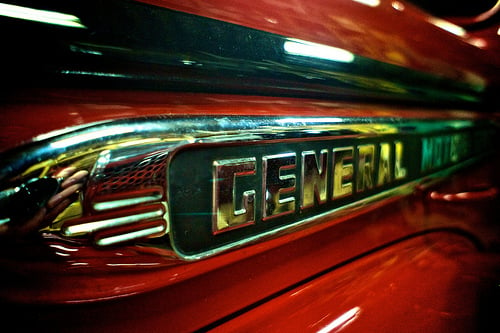 General Motors Co. (NYSE:GM) is reeling in more good news. As the U.S. automaker works to recover from losses it sustained during its 2009 bankruptcy blunders, it has posted impressive sales this spring and summer.
Following 13 straight profitable quarters and a rising share price that reflects solid investor confidence, GM rejoined the S&P 500 in June after the Treasury reported an additional selling of 30 million of its shares. The news reflects another step in the right direction for GM, and although the Treasury isn't expected to make its full exit until the first quarter of 2014, the automaker has made it clear that it is well on its way to a full comeback.
And recent reports illuminate that the U.S. Treasury stock sales will just keep on coming. The agency reported Wednesday that it sold nearly $2 billion in GM stock in June, allowing the government to assuage critics with the good news that the U.S. expects to now only lose $17.9 billion from the $85 billion GM bailout. This estimate of losses could decrease even more as GM's stock price rises.
The Treasury's number of shares continues to shrink as it prepares to exit the operation completely, hopefully by January. It initially held a 61 percent stake in the U.S. automaker, owning about 500 million GM shares in December — that has since shrunk to around 160 million shares, assisted by a sale of between 58 and 60 million shares in June. While the Treasury priced 30 million shares at $34.41 in its stock sale right before GM's re-inclusion into the S&P 500, it sold another 28 to 30 million shares later that month, raising more money that allowed it to recover $33.35 billion.
The U.S. Treasury's aggressive selling of stock began nearly six months ago. It sold 200 million shares to GM in December and continued the effort by selling nearly 20 percent of its remaining shares in the first three months of 2013.
While the Obama Administration has come under significant criticism for its bailout decisions, GM's recent success undoubtedly comes at a good time to combat that abuse. The government initially estimated it would lose $44 billion but has since cut its forecast of auto bailout losses by 25 percent and expects to exit GM's operation far sooner than it had forecasted.
Don't Miss: 7 Car Makers That Run the U.S. Light Vehicle Sales Game.