Government to Exit GM Stake Soon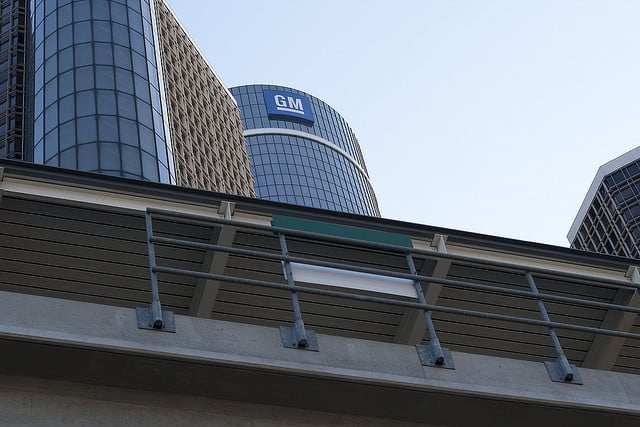 General Motors' (NYSE:GM) North American head said he believes the automaker will see a sales bump once the U.S. government exits its remaining stake in the company.
According to a report from The Wall Street Journal, Mark Reuss said at a General Motors event in Warren, Michigan, on Monday that the government exit could attract some buyers to the company that may have shunned it in the past because of the bailout. "I think there are some people who will consider us right away, especially those buying pickup trucks," Reuss said.
Anonymous sources also told the Journal that the government could sell its remaining stock in General Motors as soon as this week. The government has said that it plans to leave the company by the end of the year; the U.S. Treasury still owns 31.1 million shares in the Detroit-based automaker.
GM has bounced back since its bailout in 2009 but still suffers from an image problem because of the government assistance, including the disparaging nickname "Government Motors."
"It will be a proud day once it is done," Reuss said, according to the Journal. "People will think what they will about [the bailout], but if you look at what it did, if you look at the tens of thousands of people who can put food on their tables of the service businesses that are open again, there is no way you can put a number on that."
General Motors is making some other moves to become more appealing for customers. The company has placed executive Alicia Boler-Davis in charge of quality and customer satisfaction, and it has moved some call centers back to the U.S. in order to provide better service to customers.
Boler-Davis takes an active role in these efforts not only by leading the teams in charge of the initiatives but also by answering several calls a week to remain connected with GM customers, Reuters reports. "We know the perception of our products from a quality perspective still lags our actual performance," Boler-Davis said in a recent interview with the news service. She's referring to GM's post-bailout reputation for poor quality and customer service, a reputation that is her responsibility to change.
GM saw its best November in six years last month, with sales rising 14 percent versus a year ago. Sales of Chevrolet rose 13 percent, and GMC rose 20 percent. A government exit could see those already impressive numbers improve even further for a strong finish to the end of the year.
Follow Jacqueline on Twitter @Jacqui_WSCS
Don't Miss: 7 Cars Building High Expectations for 2014.