Happy Birthday, Nikola Tesla: Model S is Making the Name Proud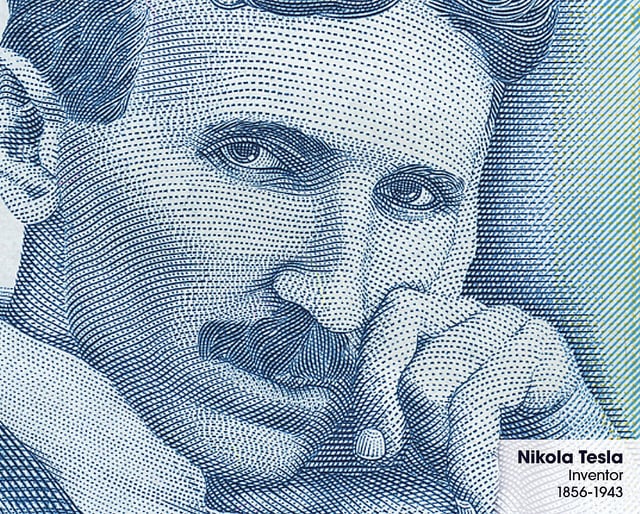 Wednesday marks Nikola Tesla's 157th birthday, and as tribute to the famous physicist for whom the electric car company was named after,  Tesla Motors (NASDAQ:TSLA) celebrated with the news that its stock had risen above the conversion price of a $600 million convertible note offering.
Little did Mr. Tesla know that his initial contribution to the current electricity supply system would eventually lead the U.S. automaker to become one of the world's most successful electric car manufacturers, poised to join an index that includes the tech sector's largest and most profitable companies.
Tesla revealed its plans earlier in the week to join the Nasdaq-100 Index, a major change from just a month earlier, when it was siding with the New York Stock Exchange. As the electric car company prepares to join the exchange before trading on Monday, it is looking at its most attractive stock price offering yet, with shares rising more than 3 percent above $125 a share, pushing its stock above the conversion price of a $600-million note.
The news follows in the wake of other significant financial successes for the Silicon Valley-based car company, which was able to repay all of its $465 million in outstanding loans from the Department of Energy.
So as Tesla is poised to see even better stock results and enter one of the most competitive exchanges, it's important to remember just how far the company has come with the Model S. With all of Tesla's recent success, it's almost easy to forget that it only just reported its first profitable quarter in 10 years, meaning it was most definitely first a "loser" (at least in Mitt Romney's words) before it was a "winner." Thanks to some help from Gigaom, here's a reminder of the bumpy road Tesla has taken to build the Model S.
It was back in February 2007 when Tesla announced plans to construct a new assembly plant in Albuquerque, New Mexico, that would become the new home for the car company's second-generation electric model. Later that year, the Department of Energy invited Tesla to submit an application for a loan guarantee, which Tesla jumped on in order to secure a loan for the electric sedan factory in New Mexico.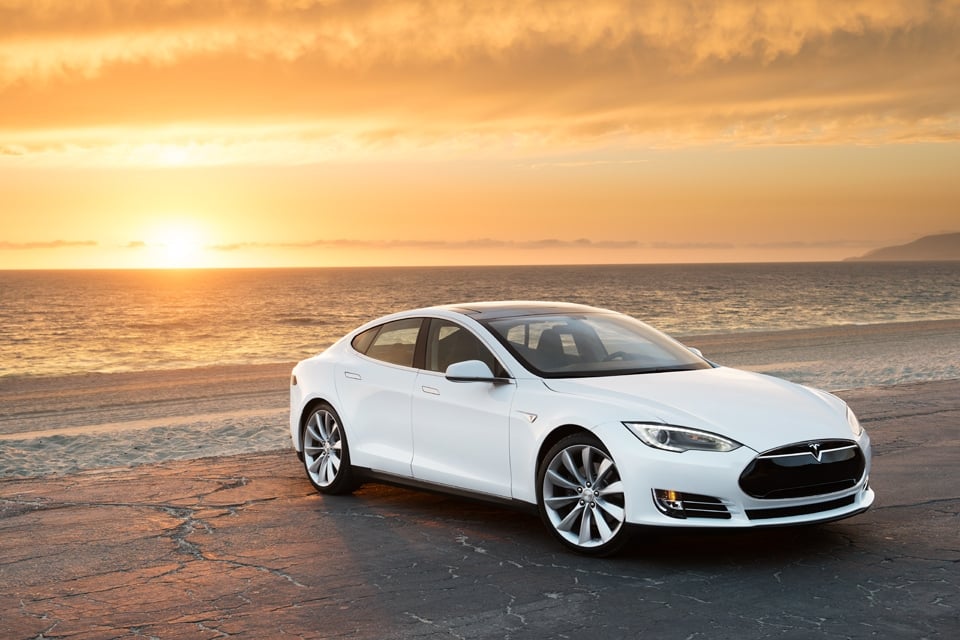 But in June 2008, Tesla switched up its strategy and announced it would build the Model S in California instead after receiving a visit from then-California Gov. Arnold Schwarzenegger, who promised new incentives for electric vehicle manufacturers.
Production of the Model S's assembly plant began in the Golden State in September 2008, and Elon Musk took over as CEO the next month. In November that year, Musk also revealed that Tesla had put in a request for about $400 million in direct low-interest loans for its Model S and powertrain manufacturing from the Department of Energy and its Advanced Technology Vehicles Manufacturing program.
It wasn't until June 2009 that Tesla won its conditional commitment from the Department of Energy, and only six months later — in December 2009 — the electric car company had already secured 2,000 reservations for the Model S. In January 2010, Tesla filed form S-1 with the U.S. Securities and Exchange Commission, illustrating its later intentions of eventually filing for an initial public offering. Toyota Motor Co. (NYSE:TM) then later agreed to buy a $50-million stake in the company immediately following the closing of its IPO. Tesla went public in June 2010 on Nasdaq.
The Model S was officially launched at the California factory in June 2012, and by December, Tesla reported that production had reached 400 units per week, or 20,000 per year. In March, Tesla reported it produced on average more than 500 model S EVs per week.
Elon Musk expects to sell 21,000 Model S units in 2013 and 500,000 vehicles per year in the long term. The electric car starts at $69,000 in the U.S., but Tesla hasn't revealed how much it'll go for in other regions like Europe and Asia when it starts selling units there later this year. Though the road hasn't been easy for Tesla, its first profitable quarter in 10 years highlights that it could be smoother sailing for the electric car company from here on out.
Don't Miss: The New Corvette Sips Rather Than Swills.