Have Ford and GM Killed the Japanese Midsize Car?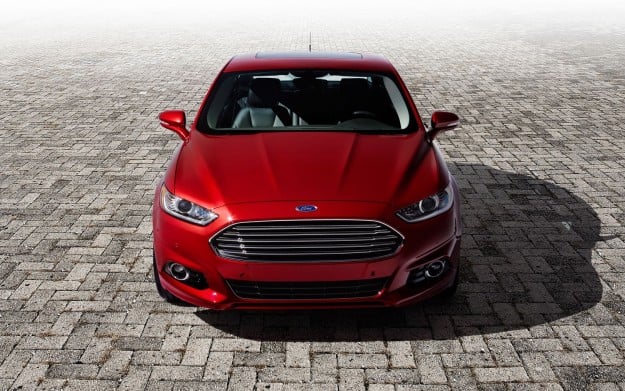 Japanese automakers have lost their edge, particularly in terms of midsize vehicles, and many new-car shoppers are beginning to look at other options.
Several years ago, Toyota's (NYSE:TM) Camry and Honda's (NYSE:HMC) Accord outsold the competition by a wide margin, but now, as the quality gap narrows between the Japanese automakers and the Detroit Big Three, it is a wide open market. Both General Motors (NYSE:GM) and Ford (NYSE:F) have become real competitors, and the numbers prove that there has been a fundamental shift in the large and influential midsize sedan market. In April, Honda and Toyota's share of the U.S. midsize sedan market fell from 37 percent — which was reached in 2008 — to just 28 percent in the first quarter of this year, according to automotive data website Edmunds.com.
Many Americans are now buying their first domestic-brand car in years, bringing competition between the Detroit-based automakers and Japanese automakers to a head. As a result, prices are falling; Nissan cut the list price of its redesigned Altima last week by 2.7 percent, or $580, while GM dropped its Malibu sticker by as much as $770 in February and is offering rebates.
For automakers, winning over midsize car buyers is crucial. In 2012, 3.5 million midsize cars were sold in the United States, a figure that represents a quarter of the entire light-vehicle market. Based on an average price of $25,000, that translates into a $90 billion business.
Both Ford and GM have transformed their midsize sedans into challengers; as of April, Ford's Fusion had taken an 11.9 percent share of sales in the United States, up from 2008's 6.8 percent share. In comparison, Kia's Optima commanded a 6 percent share, up 3.9 percentage points, and Volkswagen's Passat took a 3.9 percent share, up 2.5 percentage points.
"We've never had anything like this," AutoNation Chief Executive Officer Michael J. Jackson told The Wall Street Journal. "If you look at the quality, innovation and distinctive design of these midsize vehicles, this is what luxury cars used to be 10, 15 years ago."
Meanwhile, Toyota is still struggling to come back from a series of hurdles, including the recalls in 2009 and 2010 and the 2011 earthquake and tsunami, which disrupted production. Toyota and Honda began to lose their grip on the midsize vehicle segment in 2011, after the arrival of the boldly designed Hyundai Sonata and the cheaper Passat. New versions of the Ford Fusion and Chevrolet Malibu arrived in showrooms that year as well. While both the Camry and Accord were recently redesigned, they are no longer standing out in comparison to their rivals. In fact, Camry sales were down 7 percent through April, although it is still the market's top seller.
Even more concerning for the Japanese automakers is the fact that the midsize-car market is not growing as fast as it was last year, which has put more pressure on manufacturers to recruit buyers from rival brands to boost sales. The changing market has forced these companies to do something unexpected: raise discounts and other sales incentives. But GM and Ford are also increasing incentives; GM is offering up to $2,000 in cash rebates on the Malibu and Ford is offering $1,500 for the Fusion.
"It will probably get crazy before the year is over," Mike Shaw — who owns dealerships in Texas, Colorado, and Louisiana with Toyota, Honda, Chevrolet, GMC, and Ford franchises — told the Journal. "There are great deals out there already, but I think it is going to get better as the year goes on."
Here's how Ford, GM, Toyota and Honda Motor finished trading Monday:

You can follow Meghan on Twitter (@MFoley_WSCS) for the latest industry news.
Don't Miss: Ford Fusion: The American Hybrid Love Story Continues.