Here Are Ford's Ambitious Goals for 2017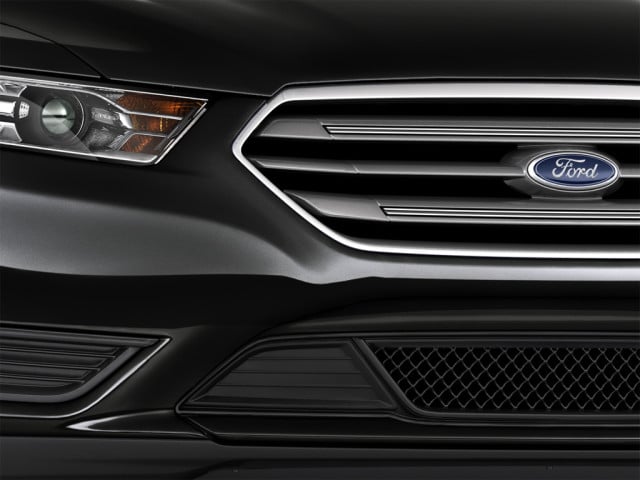 Ford (NYSE:F) announced new efforts to increase the company's global output by a third. Plans include building new plants in emerging markets, changing production methods, and keeping 90 percent of the company's factories open 24 hours by 2017, according to a report from Reuters.
Ford executives spoke to reporters about the plans on Monday at Ford's Michigan Assembly Plant. The efforts are a part of CEO Alan Mulally's "One Ford" initiative, which is credited with turning Ford around in the wake of the financial crisis without having to accept bailout money from the government. Part of Mulally's restructuring plans has been unifying Ford's manufacturing strategy. By 2017, the No. 2 U.S. automaker will use nine different platforms to build the majority of its cars and trucks, down from the 15 it uses currently, which will boost efficiency.
Ford plans to build 14 new factories in emerging markets like China and India, which will bring its total number of factories to 80 by 2017. The plan is for 90 percent of these factories to operate on three shifts, which will boost production by 30 percent. Currently, only 65 percent of the company's factories run 24 hours.
While Mulally has said he plans to stay with Ford through 2014, it has been revealed that he doesn't have a contract requiring him to stay, which has raised Microsoft's (NASDAQ:MSFT) hopes that they can convince Mulally to replace CEO Steve Ballmer. Ballmer is set to retire sometime before August of next year, and Mulally is reportedly at the top of Microsoft's CEO wish list. The matter is of such concern to Ford that sources have said Mulally's possible departure for Microsoft will be discussed when the company's board of directors meets in Dearborn, Michigan, this week.
According to September sales numbers released by automakers last week, Ford is closing the gap with General Motors (NYSE:GM), the No. 1 automaker in the U.S. General Motors reported a sales drop of 11 percent versus a year ago, with Chevrolet sales dropping 14.7 percent and GMC sales falling 9.7 percent, while the Cadillac and Buick brands showed some growth. General Motors sold a total of 187,195 vehicles in September; analysts had only expected a 4.2 percent decline. Meanwhile, Ford's sales grew 6 percent year over year, and the company sold a total of 185,146 vehicles in the month.
If Mulally does leave Ford for Microsoft, Ford will need to prove that it can continue with Mulally's highly successful restructuring plans without his guidance.
Here's how shares of Ford are trading this week: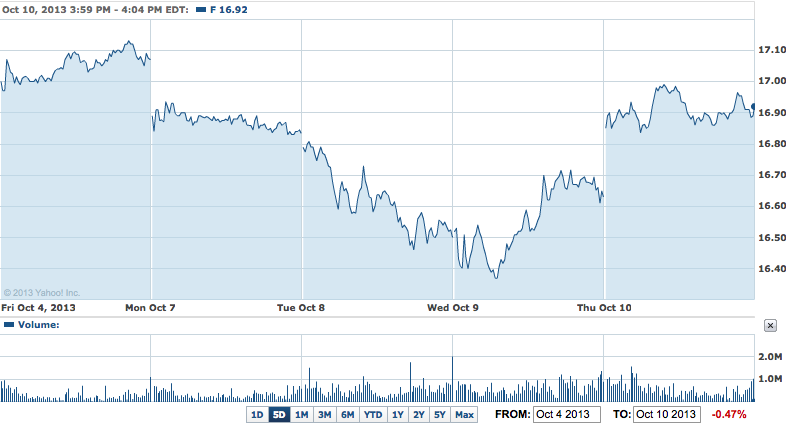 Follow Jacqueline on Twitter @Jacqui_WSCS
Don't Miss: Can Improved Fuel Economy Boost GM Truck Sales?