Here Are Ford's Big Pickup Plans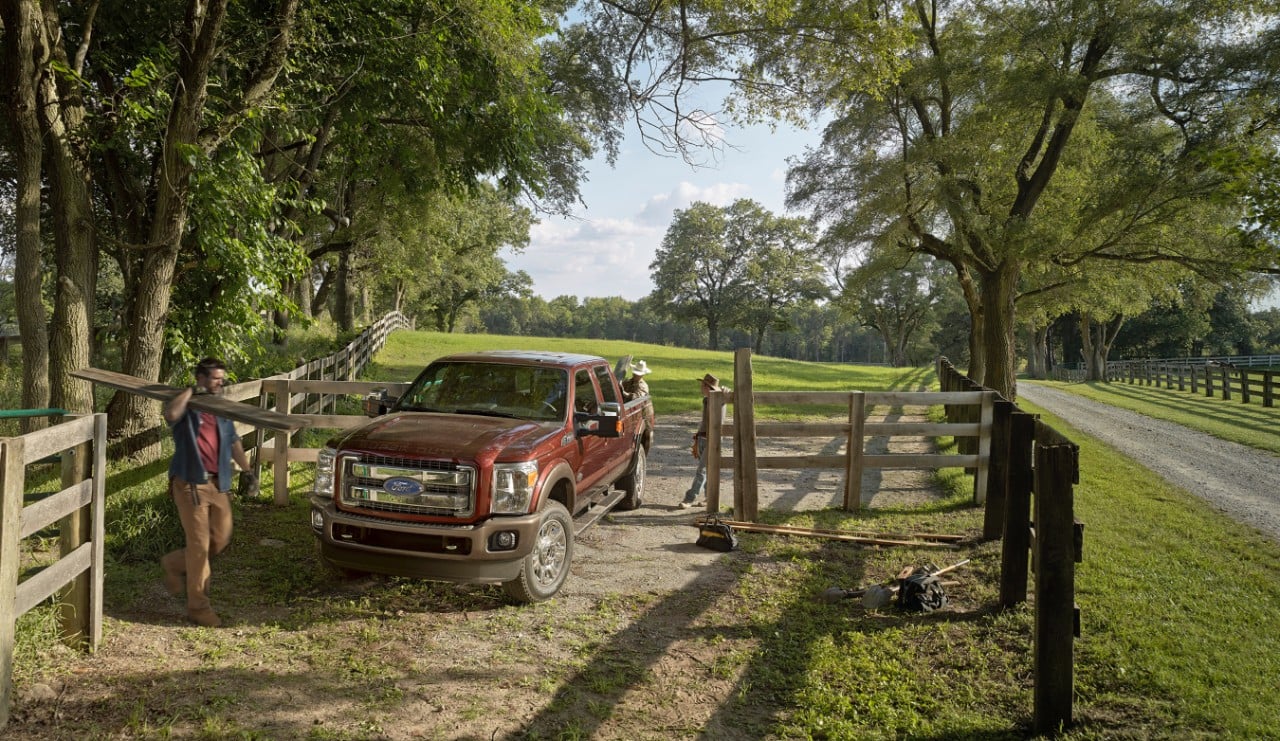 Ford (NYSE:F) has announced that it will continue expanding its F-Series line of trucks into 2014 as the company seeks to maintain its three-decade lead in the U.S. pickup market, according to a report from Bloomberg. Ford is planning to introduce eight new F-Series models, which will create the biggest F-Series lineup in the company's history.
Ford's rivals, General Motors (NYSE:GM) and Chrysler, have also recently introduced new pickups, but haven't been able to make much of a dent in sales of Ford's popular F-Series. Similarly to SUVs, pickup trucks aren't as popular among more energy-conscious consumers as they once were, but high margins on the vehicles still make them desirable for automakers to produce.
According to data from Morgan Stanley cited by Bloomberg, pickup trucks give automakers between $8,000 and $10,000 in profit each and account for the majority of the Detroit automakers' North American earnings.
Doug Scott, Ford's truck marketing manager, said in a telephone interview with Bloomberg that Ford is also experimenting with using aluminum in place of steel in the 2015 F-150, which will start shipping next fall. Ford initiated a sustainability plan in 2007 that called for the company to reduce the weight of its vehicles by 750 pounds each, and using aluminum instead of steel would help Ford meet those goals.
General Motors recently released its redesigned 2015 Chevrolet Silverado and GMC Sierra pickups, the first redesign of those vehicles in six years. Even though the new trucks are more fuel efficient than older models, they still haven't been able to keep up with competition from Ford's F-Series.
This September, General Motors sold 32,506 Chevy Silverados — an 11 percent drop from September 2012 — and Ford sold 60,456 of its F-Series trucks. Overall, Ford is closing the sales gap with GM. Ford sold a total of 185,146 vehicles in September, a growth of 4.2 percent, and GM barely kept its lead, selling a total of 187,195 vehicles for the month.
GM has also faced shortages of the popular V8 engine model of its new pickups in addition to a recall of some 2014 models. Due to those issues and Ford's already stellar reputation among truck enthusiasts, for the foreseeable future, it seems as though Ford's going to keep its position as the dominant pickup maker in the United States.
Here's how shares of Ford and GM have traded so far in 2013: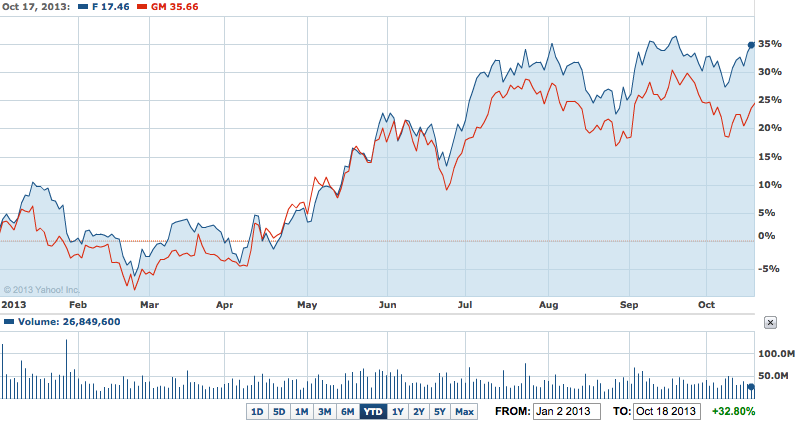 Follow Jacqueline on Twitter @Jacqui_WSCS
Don't Miss: Here's How Ford and General Motors Are Doing in Europe.