Here Is Where GM Is Pulling Ahead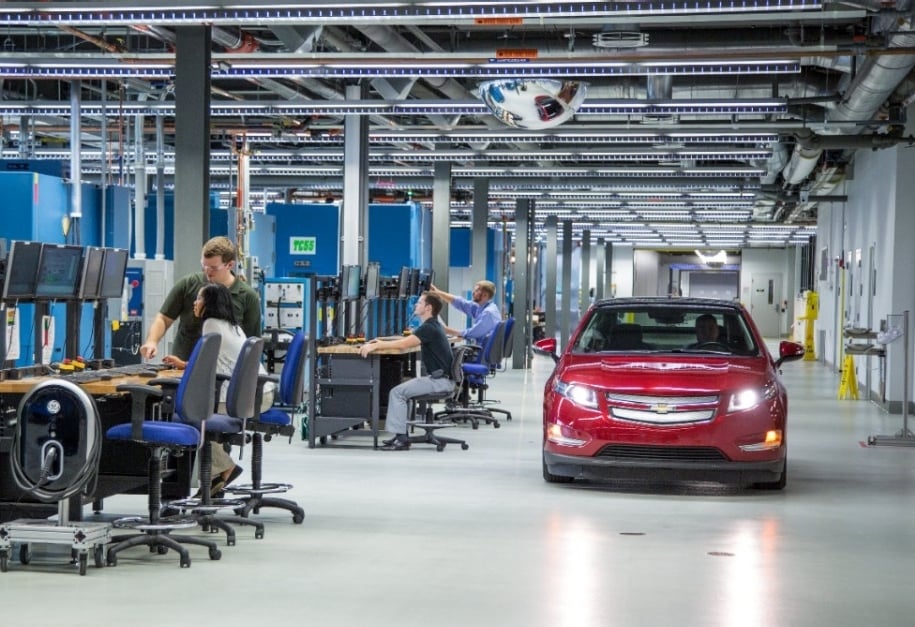 The European market may be bad news for General Motors (NYSE:GM) — but it's not unexpectedly so — and the American market isn't looking so gloomy. According to the automaker's third quarter earnings report, the company showed a net income of 0.45 cents per fully diluted share to common stockholders, a decrease from 0.89 cents per fully diluted share at this time last year. That's $0.7 billion down from $1.5 billion in 2012′s third quarter.
According to the press release, the net loss was a result of special items and incremental tax expenses, despite improvements in operating performance. Net revenue for the third quarter was reported to be $39 billion compared to last years $37.6 billion.
"During the quarter strong demand for new vehicles like the Cadillac ATS, Chevrolet Onix, and the all-new Chevrolet Silverado helped boost our top-line. We also further strengthened our fortress balance sheet and reduced our cost of capital through our $4.5 bilion refinancing of high cost obligations," said Dan Ammann, vice president and CFO of GM.
"We made gains in the third quarter as we improved our North American margins and increased our global share on the strength of our Chevrolet brand. Our efforts to build great cars and trucks and deliver solid financial results were recognized this quarter by Moody's investment grade rating," said Dan Akerson, CEO of GM. GM in North America had an EBIT-adjusted of $2.2 billion, up from last years $1.7 billion, while GM in Europe reported that their EBIT-adjusted was down at $0.2 billion compared to third quarter of 2012, which was $0.5 billion.
According to Reuters, the 3.7 percent revenue boost up to $38.98 billion from last year was still shy of the $39.49 billion that analysts had expected. North American operating earnings went up 27 percent, better than analysts had expected. Despite losses for the thirteenth year and running in Europe, Ammann says that this is still in line with the company's plan. "Our overall objective of getting to break even by mid-decade, clearly we're well on track toward that," he said.
Don't Miss: 5 Best-Value Car Leases for Under $400 Per Month.