Here's How Ford and General Motors Are Doing in Europe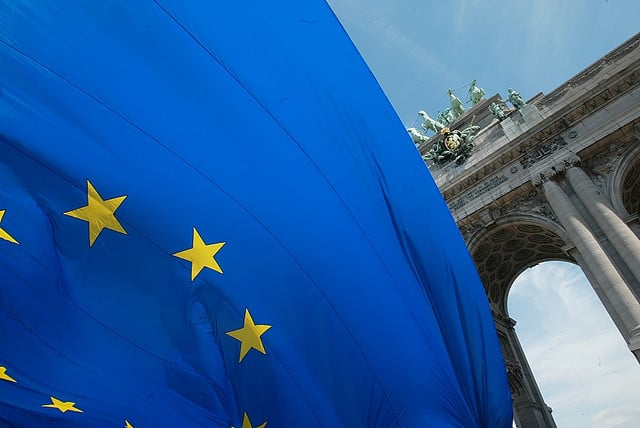 According to European auto sales data, the recession in the region is starting to come to an end. Vehicle sales in Europe for September rose 5.5 percent, month-over-month, to 1.9 million vehicles, the biggest increase since 2011, according to numbers from the European Automobile Manufacturers Association seen by Bloomberg.
While the European auto market is beginning to improve, analysts cited by Bloomberg also pointed to heavy dealer subsidies and a government incentive program in Spain as reasons for the uptick. The Spanish government is offering rebates of up to 2,000 euros on vehicle trade-ins, which caused auto demand in the country to surge 29 percent.
"Car sales in the EU are showing signs of improvement, indicating that the worst is behind us," Peter Fuss, a partner at consulting firm Ernst & Young in Frankfurt, said in an email to Bloomberg. "The sales, however, continue to be artificially boosted by huge discounts and self-registrations by dealers."
The biggest gains in September came from European automakers, though foreign auto companies showed improvement, as well. French company Renault's sales increased 22 percent, German Daimler (DDAIF.PK) increased 12 percent, and Volkswagen (VLKAY.PK) showed gains of 5.8 percent. As for companies based in the U.S., Ford (NYSE:F) and General Motors (NYSE:GM) both posted sales gains of 5 percent for the month.
The European market has been tough for automakers since the recession in the region began. General Motors's European Opel brand has been a hindrance to the company's recovery since its U.S. government bailout, but in September, that brand in combination with Vauxhall posted a 5.5 percent increase.
At the Frankfurt Auto Show in September, General Motors executive Steve Girsky said the company would no longer try to sweep Opel under the rug and announced plans to revive it by moving around executives and changing the culture within the company. Apparently, those efforts have already started paying off for GM.
As for Ford, at the Frankfurt Auto Show, the company unveiled a revamped version of the Mondeo, renamed the Vignale. The Vignale is designed to look like a luxury vehicle without being as costly. Though the vehicle won't launch in the European market until 2015, the effort shows Ford is also keeping the European market in focus despite slow sales. Both GM and Ford will start seeing rewards for their European efforts as auto sales and the economy in general continue to rebound.
Follow Jacqueline on Twitter @Jacqui_WSCS
Don't Miss: 10 Most Improved Cars from the Last 15 Years.