Here's How Ford Is Taking the Lead in Smartphone-Auto Connectivity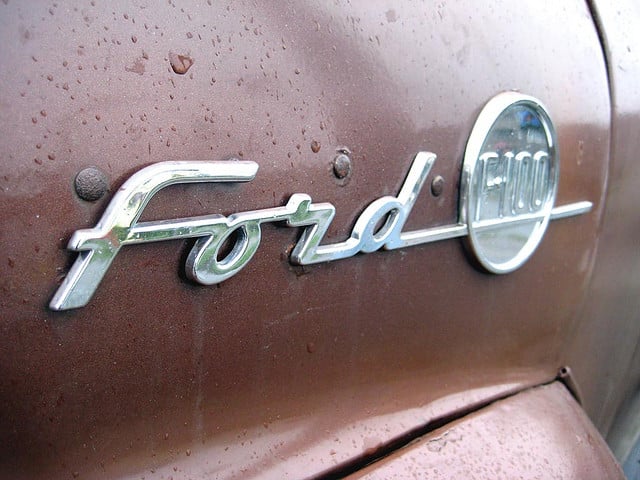 Ford Motor Co. (NYSE:F) announced that it's buying Ferndale, Michigan-based auto app developer Livio to help the company work toward creating a platform to bring more apps into its cars. The purchase is the first technology acquisition Ford has made in 13 years, according to a report from TechCrunch.
Ford said in its Thursday statement that it purchased Livio to work on developing an industry standard platform for auto apps, which "would give app creators a single platform to work with, resulting in faster development of higher quality apps for consumers to safely access digital content on the go."
The company continued: "Ford's purchase of Livio is designed to accelerate innovation by providing access to each other's talented engineers and unique intellectual property, as well as enabling both companies to work toward developing an industry standard for smartphone-to-vehicle communications."
Livio currently focuses on music and audio services, but Ford clearly has bigger plans for Livio's 11 engineers and software developers with the acquisition. Terms of the deal weren't disclosed except to say that the purchase was made for less than $10 million. Ford cited Livio's ability to connect with all major smartphones and most popular apps as reasons it chose the company to help create a standard for how the hardware and software in vehicles interact, which will make it easier for developers to create automotive apps and for users to connect their smartphones with their vehicles.
TechCrunch visited the startup back in 2012, and checked in with founder and CEO Jake Sigal after the announcement. "It's not everyday that something you start out of your bedroom gets acquired by a Fortune 500 company," he told the publication.
Livio will keep its name and be able to continue serving its other customers, including General Motors (NYSE:GM). Ford said that last year 1.9 million vehicles were delivered equipped with smartphone connectivity systems, and the company expects that number to reach 21 million by 2018.
Follow Jacqueline on Twitter @Jacqui_WSCS
Don't Miss: Ford and Chevy Raise the Stakes in the Heavy-Duty Game