Here's How Tesla's Model S Set the NHTSA Safety Record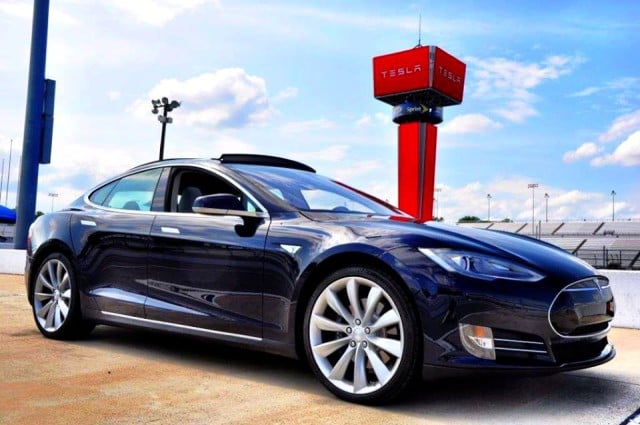 Tesla Motors (NASDAQ:TSLA) published good news on its website Monday when it reported that its Model S officially set a new safety rating record.
The National Highway Traffic Safety Administration recently completed its compulsory tests on the battery-powered vehicle, and the Model S passed with flying colors, scoring an overall 5-star safety rating and one in each subcategory as well. The sedan also received an overall Vehicle Safety score of 5.4 stars, demonstrating that if the government tests had higher designations, the Model S could even score above a 5.
Only 1 percent of all cars tested by the federal government achieve 5 stars in every overall and subcategory rating, making Tesla's Model S rating a high distinction. The report states that the vehicle set a new record for the "lowest likelihood of injuries to occupants," exceeding all the safety scores of tested sedans, SUVs, and minivans.
This is just the kind of report Tesla founder and CEO Elon Musk needs to keep convincing consumers to shell out the baseline $70,000 for his new vehicle. Though it is a high price tag, Musk has thus far met with great success for his electric vehicle that is soon set to go on sale in Europe and Asia. Though Tesla only recently posted its first profitable quarter, success has followed since, and the electric car maker's impressive second-quarter earnings report illustrated that Musk seems to have his electric car cash flow all straightened out.
Now, with this record-breaking safety rating, Tesla could see its sales surge even higher as consumers make the switch to battery-operated cars without needing to worry about lagging safety standards. The Model S has the advantage when it comes to safety tests, especially when testing for the probability of injury from front accidents — the vehicle doesn't have a large gasoline engine block, meaning passengers have a larger crumple zone to better absorb a high-speed impact.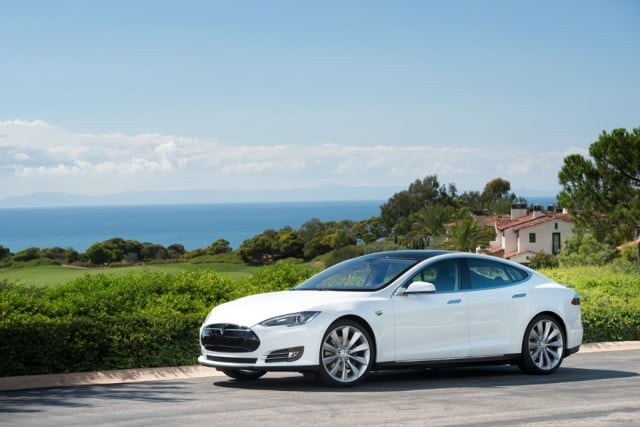 The sedan also did well in its side and rear crash testing, and the position of the battery pack in the vehicle proved to help the Model S in safety procedures rather than hurt it. Because the battery pack is mounted below the floor, the Model S has a low center of gravity, thus ensuring better handling and safety, and helping it perform well in rollover risk tests. The lithium-ion battery also never caught fire at any time during the NHTSA testing, and the electric car manufacturer is still unaware of any fatalities for drivers of Model S or Roadster vehicles.
In addition, Bloomberg points out that the NHTSA rating falls in the wake of Consumer Reports calling the Model S one of the best cars it ever tested in the publication's May review, giving the vehicle even more safety assurance from another reputable source. These two ratings will surely help Musk meet his goal of selling 21,000 Model S vehicles in 2013 — a lofty figure, but one that he is confident he can surpass as he takes his electric car gold to Europe and Asia.
Don't Miss: Is Toyota Putting Scion Dealers in a Quandary?