Here's Toyota's Massive Goal for the American Hybrid Industry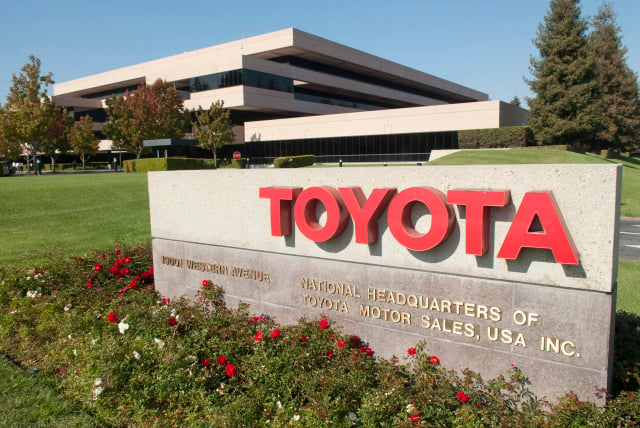 The Toyota Motor Corp. (NYSE:TM) chairman who led the development of the company's Prius said the automaker hopes the industry as a whole will reach its goal of 5 million hybrids sold in the U.S. in the next three years, according to a report from Bloomberg.
Takeshi Uchiyamada reiterated some of the same goals that Senior Vice President of Sales Bob Carter laid out at a news conference in Ypsilanti, Michigan, at the end of last month. Both said that Toyota wants the auto industry to cumulatively sell 5 million hybrids in the U.S. by 2016. Toyota alone has already sold that many hybrids worldwide.
"It's only when we put ourselves under the same kind of intense pressure we faced in developing the Prius that we can achieve great goals," Uchiyamada said at the Economic Club of Washington on Monday in his first U.S. speech as chairman, according to Bloomberg. "I wish to call on the industry to sell 5 million hybrids in the U.S. by the end of 2016."
According to Bloomberg's estimates, Toyota has sold 2.9 million hybrid vehicles in the U.S. as of the end of July. Toyota recently announced that its 2015 Prius will have even better gas mileage than the current generation due to lighter parts and an improved battery system. While the company didn't offer a specific figure, analysts have estimated, based on previous improvements to the vehicle, that the 2015 Prius could get up to 55 miles per gallon on the highway.
While Toyota is still the industry leader in fuel-efficient cars, rival companies have been developing their own hybrids they hope can compete with the Prius. Honda Motor Co.'s (NYSE:HMC) 2014 Accord Hybrid is looking to unseat Toyota's Prius, as is Ford's (NYSE:F) Hybrid Fusion in the hybrid sedan segment. The Accord Hybrid reportedly gets 50 miles per gallon on the highway, a significant figure, because the Prius is the only other non-electric vehicle to get such high gas mileage.
Such strong competition within the hybrid market, which used to only be occupied by the Prius, is a good sign for Toyota's industrywide goal of 5 million U.S. sales by 2016. While Honda and Ford's hybrids both offer competition for Toyota, the company is still comfortably ahead of its rivals in hybrid sales both cumulatively and for the year.
Follow Jacqueline on Twitter @Jacqui_WSCS
Don't Miss: 7 Cars That Brought Sexy Back to Safe.