Here's Where the Ford F-150 Is Pounding the Competition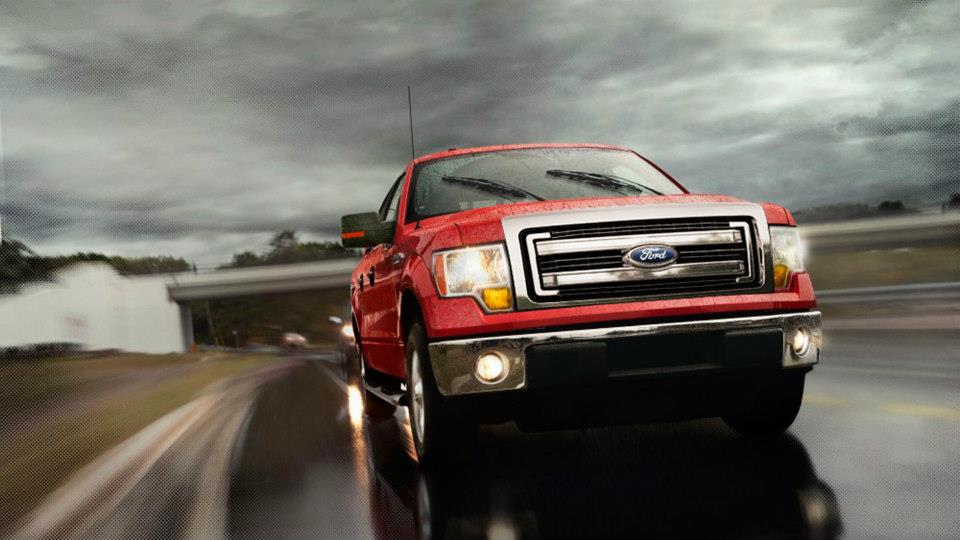 In terms of auto sales, Ford (NYSE:F) F-Series trucks are on a remarkable streak. They are entering their thirty-second consecutive year as the bestselling vehicle in the United States, at times pummeling the runner-up by more than 30,000 units sold. Business Insider recently drew a map of the states that keep F-Series trucks at the top of the list, revealing it's the South, Midwest, and Northwest that are pushing Ford's flagship model to No. 1 every month.

The dominant vehicle of rural areas
Between Pennsylvania and California, only a handful of U.S. states buy different vehicles more than F-Series trucks. The entire South is F-150 country except for Virginia and Oklahoma, while the Northwest and Southwest put F-Series trucks on top of the pack month after month. Texas, New Mexico, Georgia, Colorado, Louisiana, and Alabama are just a few of the states where Ford reigns.
In the Midwest, only Michigan and Indiana are off the list of states that prefer the Ford truck above all else. Ohio, Illinois, Missouri, and Wisconsin are four states on board. Analysts see the construction boom and rapid growth of states such as Oregon and Washington behind the overwhelming dominance of pickup trucks in general and the Ford F-150 in particular. To maintain its edge for 37 years, Ford has also relied on customer loyalty.
Ford has won the R.L. Polk Automotive Loyalty Award for full and midsize pickups 15 out of the last 17 years, the automaker noted in a statement. The F-Series market in North Dakota, which has grown 157 percent in the past five years, is an exceptionally bright spot for Ford. Texas remains the leader in all F-Series truck sales, as California, the nation's biggest auto market, takes second place.
Strength in the Lone Star State
Ford's hold on Texas has been a fruitful one. In October, General Motors (NYSE:GM) acknowledged Texas pickup buyers resented the company for the help it received in the form of a government bailout, making the rollout of the new Chevy Silverado and GMC Sierra problematic for GM.
Without a new model to keep up with the new GM trucks, Ford's F-Series has continued to beat the competition from the two GM brands. Ford's long-term strategy may include several vehicles that are smaller and more efficient than its full-size pickups, but for now, those vehicles are keeping the automaker's profit margins strong.
Don't Miss: 10 Most Improved Cars from the Last 15 Years.