Here's Why Ford Is Dropping $150 Million in Buffalo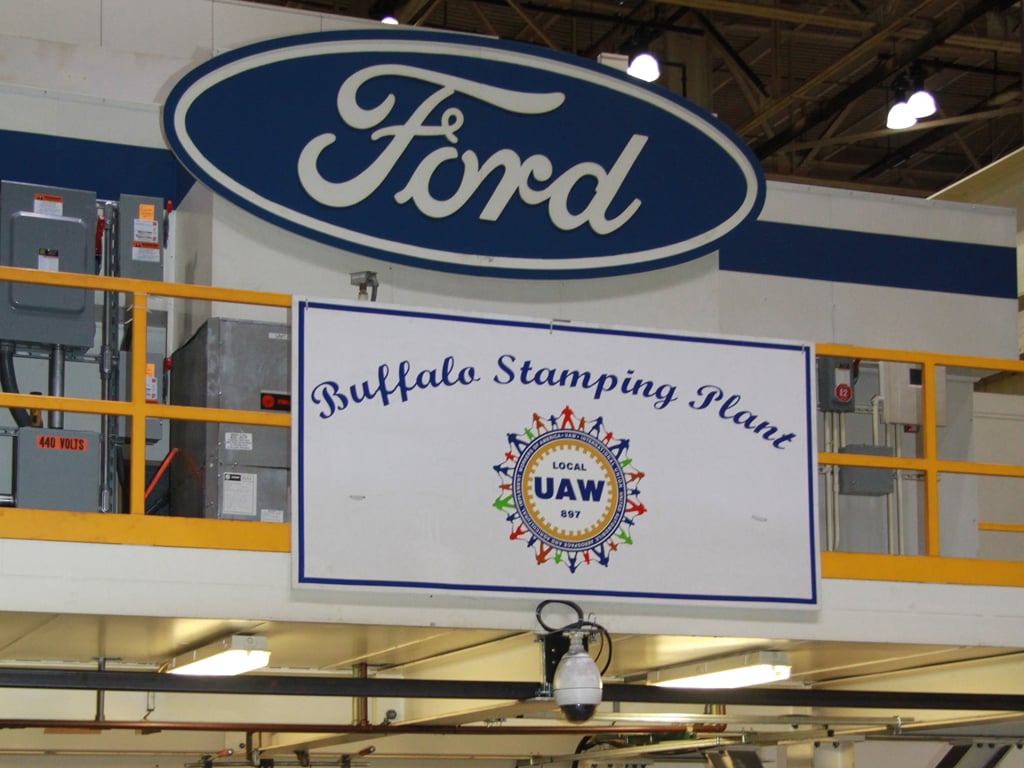 Ford (NYSE:F) announced it will add 350 jobs to its Buffalo Stamping Plant as part of a $150 million investment, according to a statement by the automaker. As a supplier of key vehicle parts for U.S. and Canadian assembly lines, the upstate New York plant will increase deliveries to plants producing the Ford Focus, Edge, heavy duty trucks, and Lincoln vehicles.
A look inside the figures shows the 350 jobs heading to Buffalo will be a combination of transfers, new hourly workers, and employees headed back to the plant after a period of leave. Ford will add a third shift to the plant's pressing room to ramp up production of vehicle components. The $150 million will provide the resources for 25 new sub-assemblies as well as equipment upgrades and facility remodeling at the Buffalo Stamping Plant, the automaker said. Union officials were proud of the news.
"These additional jobs are the direct result of the dedicated effort our UAW members display every day at facilities all across the country," said Jimmy Settles of the United Auto Workers union. The list of vehicles Ford produces in the Buffalo region suggests a steady commitment to large vehicles is ahead.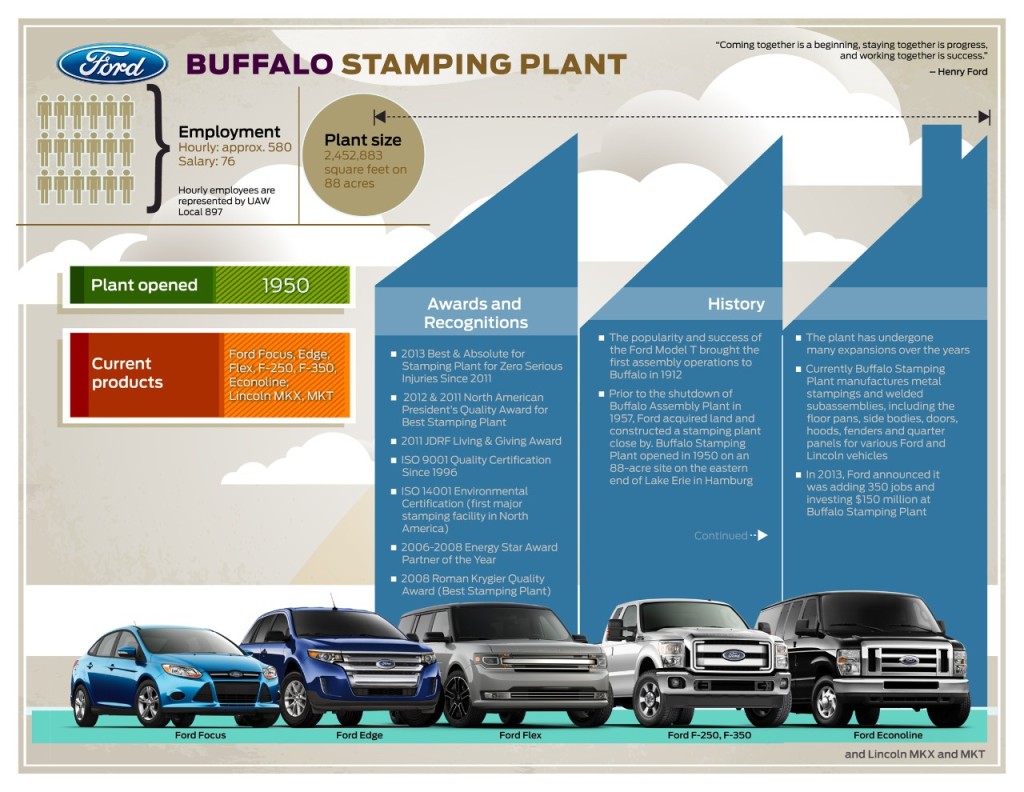 Apart from the Ford Focus, vehicles including the F-250 and F-350 join Econoline vans and crossovers as the vehicles the Buffalo Stamping Plant helps produce, making it a large automobile hub. The Lincoln MKX and MKT crossovers also have hoods, fenders, and other parts supplied by Buffalo employees.
Currently, 656 workers staff the plant, making the 350 additional jobs a significant upgrade to the facility's production capacity. Ford noted that it is now more than three-quarters of the way to meeting its stated goal of creating 12,000 hourly jobs in the United States by 2015.
On the horizon for Ford is the introduction of the next F-Series pickup line and a needed show of direction for the struggling Lincoln brand. Though Ford had positive news for Lincoln in October, the luxury brand remains the glaring weak spot in an abundance of health for the automaker. Adding  jobs and improving facilities on the scale the automaker will do at the Buffalo Stamping Plant is one sign Ford's commitment to Lincoln won't lag in the near future.
Don't Miss: 7 Speedy Little Cars That Don't Sprint Past $26,000.