Here's Why Ford Keeps Complaining About Japan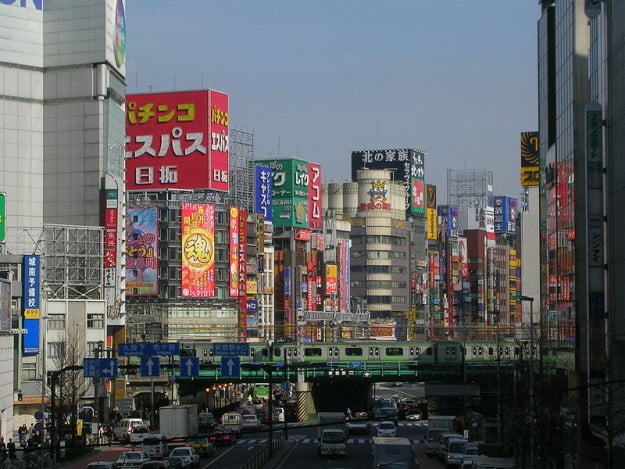 Ford Motor Company (NYSE:F) continues with its complaints that the weak Japanese yen is giving Toyota Motors (NYSE:TM) and other Japanese competitors an unfair advantage in the U.S.
Ford's president of North American operations Joe Hinrichs complained in an interview about production constraints U.S. automakers are facing that aren't affecting Japanese auto makers due to the falling yen. Automakers like Toyota can over-produce vehicles as the weak yen supports Japanese imports in the U.S. According to Bloomberg, IHS Automotive has estimated that Japan currently has an excess capacity of two million vehicles.
Ford Chief Executive Officer Alan Mulally has been complaining about this issue for months as Ford struggles to keep gaining market share. Ford has shown the biggest gains of any automaker this year and the company plans to add 3,500 employees this year to keep up with production, especially of the popular Fusion sedan and F-series pickups.
In an interview with Bloomberg TV last month, Mulally insisted that Japan is "absolutely" manipulating the yen. "With the currency manipulation, we just have to get back to the place where the currencies are set by the markets and the free trade agreements really are free trade agreements," he said.
Mulally also criticized the fact that the Japanese auto market is basically closed with 90 percent of the cars on the road in Japan made in the country. Thus, Japanese automakers can sell to Americans, but American automakers essentially can't sell to the Japanese. "It's just the most closed market in the world," Mulally said.
The yen has fallen 12 percent versus the dollar in the last year, raising the value of Japanese exports around the world and leading to outcry from U.S. automakers including Ford and General Motors (NYSE:GM). American automakers have made huge strides in competing against their foreign rivals in the wake of the financial crisis, even creeping up on companies like Toyota in the compact car market, which has historically been dominated by Japanese companies.
Due to all that growth, Hinrichs is concerned that Ford's factories in the U.S. can't handle the capacity Ford needs. That could lead to Ford expanding production in other countries, which will cost America jobs. "The industry is growing and capacities are a little tight in North America," Hinrichs said.
"Where is the extra available capacity going to come from? If Japan's one of those places, in lieu of more manufacturing in the U.S., the American worker does lose in that proposition."
Follow Jacqueline on Twitter @Jacqui_WSCS
Don't Miss: GM Reviving Old Strategy: A Car for Every Purse and Purpose.