Hey, Car Buyers: GM Financial May Be Preparing to Hike Auto Loan Rates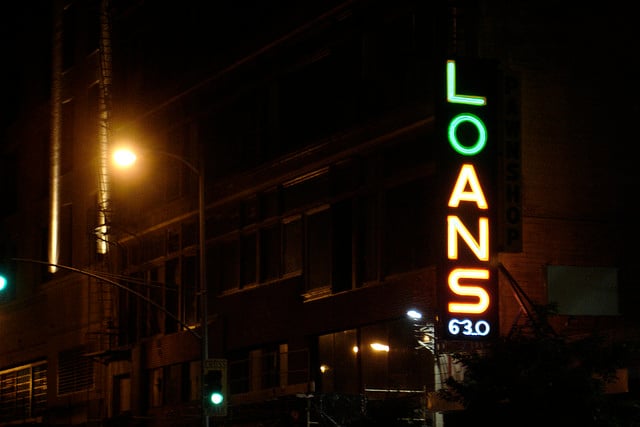 Automobiles have been moving off dealership lots at a rapid pace. A conservative estimate made by the Center for Automotive Research this week put United States sales at 15.4 million for 2013. The underlying causes of this growth in sales is disputed – some analysts argue that the rise in demand can be attributed to Americans' need to replace worn-out wheels while others maintain that it is the result of healthier economy.
However, sales could be stalled to some degree in the coming months, and as Bloomberg discovered, the lending unit of General Motors (NYSE:GM) that finances buyers with blemished credit is now paying more to borrow in the asset-backed debt market, which is likely a sign that rates on automobile loans are about to rise.
General Motors Financial — which was formerly known as AmeriCredit — is offering top-ranked securities that will mature in 2.1 years and pay as much as 50 basis points more than the benchmark rate, an anonymous source told the publication. On similar debt sold on June 13, the company paid 40 basis points more than the swap, which was an increase from the additional 24 basis points it paid on April 3. Bloomberg's source said that GM Financial may even sell its $877 million deal as early as Wednesday.
In May, the fixed-income or bond market — where business issue new debt — experienced a selloff after Federal Reserve Chairman Ben Bernanke indicated that the central bank may begin to reduce its $85-billion monthly purchases of Treasuries and mortgage bonds within a couple months if the economy shows sustainable improvement.
The market has since recovered. On July 17, Bernanke calmed bond buyers when he told the House of Representatives' Financial Services Committee that the stimulus program was "by no means on a preset course" and the central bank would adjust its policy in response to future economic data.
Now, bond buyers are demanding higher yields on securities linked to subprime buyers. However, yield-seeking investors are still looking for riskier assets as the Fed's benchmark interest rate is hovering near zero for the fifth straight year.
To respond to that demand, companies that make auto loans to buyers with bad credit are increasingly tapping the asset-backed market. In fact, securities tied to auto loans of all car buyers — ranging from the most creditworthy to the least — make up the largest part of the asset-backed market, accounting for approximately $36.3 billion of the $105.8 billion of transactions offered this year, according to data compiled by Deutsche Bank.
Data from Deutsche Bank also shows that the issuance of asset-backed bonds tied to subprime car loans increased 20 percent to $12.9 billion in 2013.
"We're contending with a lot of uncertainty that is forcing managers to allocate to shorter duration, higher-quality options," Christopher Sullivan, chief investment officer at United Nations Federal Credit Union told Bloomberg via email. "We may have reached a satiation point for this type of credit," amid ongoing concern about rising interest rates, he added.
Follow Meghan on Twitter @MFoley_WSCS

Don't Miss: Tesla Recharges the Model S Options List.