Honda Avoids the Fast-Forward Button with Its CR-V Commercial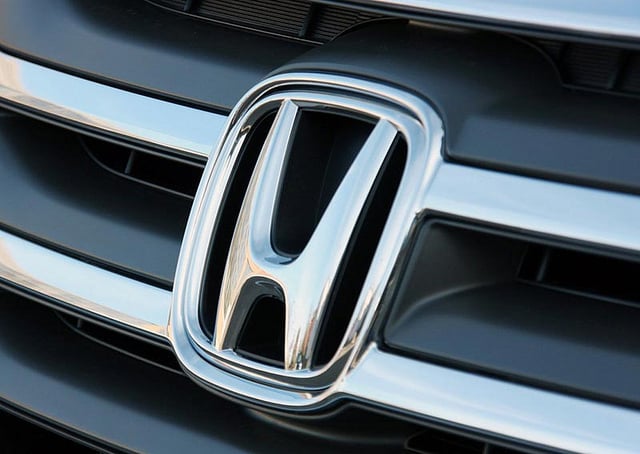 Automakers these days have to bring out all the guns when it comes to car commercials. Thanks to the increasing popularity of streaming video services, the beauty of DVR, and the reality that many consumers are multitasking on social media while keeping up with their primetime television shows, advertisers now face a tough crowd with a short attention span.
Some automakers, like Chrysler Group LLC, turn to humor to keep their commercials from getting fast-forwarded or skipped, while others, like Honda Motor Co. (NYSE:HMC), employ optical illusions and cool stunts to keep their audience engaged.
Auto Blog highlighted the growing trend of computer animation in car commercials in a Thursday report, using the latest Honda ad as an example. The Tokyo-based car manufacturer recently rolled out an impressive European commercial for its CR-V 1.6 i-DTEC Diesel in which the company worked to trick viewers into seeing the "impossible" by purposefully employing props and well-done imagery.
With its commercial, Honda joined the ranks of automakers like like AB Volvo and Vorza Motorsport that have employed similar illusions and stunts. These car commercials have proven to resonate with consumers, drawing admiration and driving traffic; Honda even gave its fans behind-the-scenes access to what went into the making of its impressive ad.
As the industry becomes saturated with more automakers and more impressive gas-powered and electric car lineups, it seems as though manufacturers are working to set themselves apart from the rest and sustain success by continuing to launch awe-inspiring ad campaigns.
It was earlier this summer that we learned General Motors Co. (NYSE:GM) was launching a massive marketing campaign for its Chevrolet Silverado, and now it's becoming clear that the U.S. automakers aren't the only ones ready to spend the big bucks on advertising — Japanese and European automakers are, too.
Don't Miss: Honda's Banking on This Mini Roadster Based on a '90s Cult Favorite.