Honda Gets High Tech in Ongoing Safety Push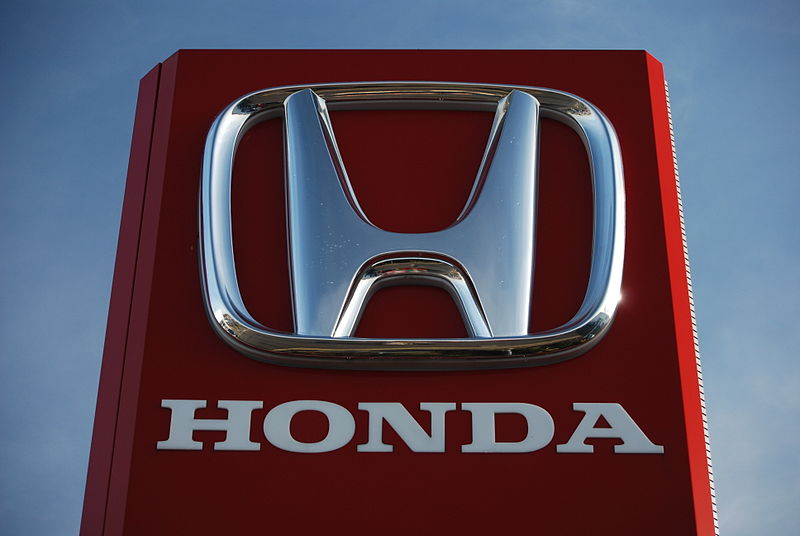 A decade ago, most automobile consumers would think Volvo (VOLVY.PK) when they thought of the highest levels of safety. Following a series of achievements by Honda (NYSE:HMC), it's not a stretch to believe the Japanese automaker could become the foremost player in automobile safety, and rake in the profits associated with this reputation. Honda's latest innovation shows the company is thinking high tech as much as it is classical crash-test safety.
Autoblog reports that Honda has a new system that can notify both driver and pedestrian of imminent risks on the street. According to the automotive blog, Honda introduced its innovation earlier this week, along with a system that warns drivers and motorcyclists of collisions, which would be useful in the common event of bikes emerging from blind spots on the road.
The technology would utilize smartphone apps, through a dedicated signal supplied by the FCC, according to Autoblog. In the case of the driver, audio alerts would sound, as well as visual alerts on the control panel. For pedestrians, alerts would appear on the user's handset to back up audio alerts — ones that would interrupt music playing over headphones. General Motors (NYSE:GM) announced last year it had similar designs on the way.
According to Motor Authority, GM's system would utilize Wi-Fi Direct, capable of skipping the normal cell-tower redirect. Like Honda's system, it would minimize dangers presented by poor visibility, heavy traffic, and the now-ubiquitous case of clueless pedestrians staring at a handset, or unable to hear over loud music.
Honda introduced its technology during a week the company dominated with news of its safety triumph. The 2014 Honda Odyssey received the highest possible rating for a minivan by acing the Insurance Institute of Highway Safety (IIHS) new front overlap crash test. The IIHS just introduced the test last year, and Honda volunteered its new minivan (at its own expense) to prove to consumers it was serious about vehicle safety. The gamble worked.
In the minivan segment, there is no feature more important than safety. Honda landed the Top Safety Pick Plus from the IIHS by reinforcing the front of the Odyssey with heavy-duty steel — otherwise known as old-fashioned muscle. In its accident-alert system, Honda is taking the high-tech route to enhanced safety for driver and pedestrian alike. Both roads lead to promising places for modern automakers.