Honda Sets Deadline for Mass Market Fuel-Cell Vehicle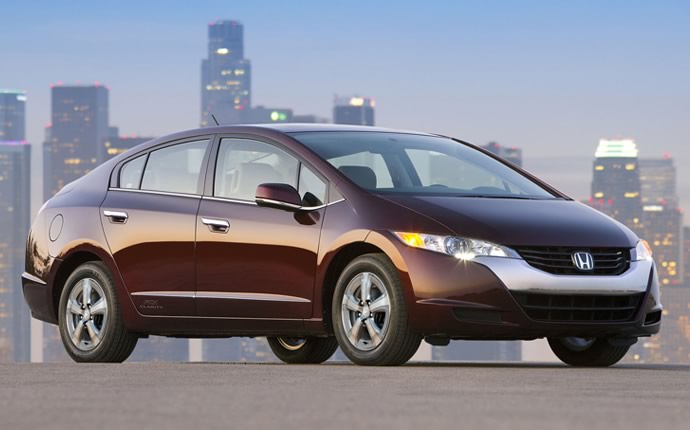 Following Toyota's (NYSE:TM) bid to have a feasible hydrogen fuel cell-powered car on the roads by 2015, Honda (NYSE:HMC) is also taking that route, with plans of its own to produce a mass market fuel-cell vehicle by 2020.
"We have to lower our costs so it makes business sense to try to reach a mass market by 2020," Koichi Fukuo, managing officer in charge of Honda's drive trains, said to reporters. Though that's still about seven years away, the astronomical costs associated with researching and developing fuel-cell technology has been largely prohibitive in putting a practically priced vehicle on the market.
The price "will have to be reduced to several million yen and the upper limits [of the prices] would have to be similar to those of the premium-grade vehicles in each segment," Fukuo said, according to The Wall Street Journal.
Yozo Kami, Honda R&D Co.'s executive chief engineer, made statements similar to Fukuo's in 2005, noting that the price range for a future fuel-cell car would have to be lowered to between 3 million yen and 4 million yen ($30,000 and $40,000) by about 2020, in line with the price range of a Honda Accord sedan. "Otherwise, the fuel-cell vehicle will disappear," Kami said.
The current price for developing the vehicles is still in the ballpark of $100,000, and there's also the lack of supporting infrastructure to contend with, making Honda's plans for a mass market fuel-cell car quite an ambitious one — to say nothing of Toyota's goals.
In order to harness the costs of researching and developing, Honda is partnering with General Motors (NYSE:GM) to help bring more favorable economies of scale, but neither party is interested in growing the relationship. "Only the two of us will work together for the time being," Fukuo said.
Honda already has a fairly sturdy platform from which to work, with the FCX Clarity vehicle available for leasing in California.
Don't Miss: Nissan's Latest Leaf Problem: Supplying the Demand.