Honda Toots Its Own Horn With Low Fleet Sales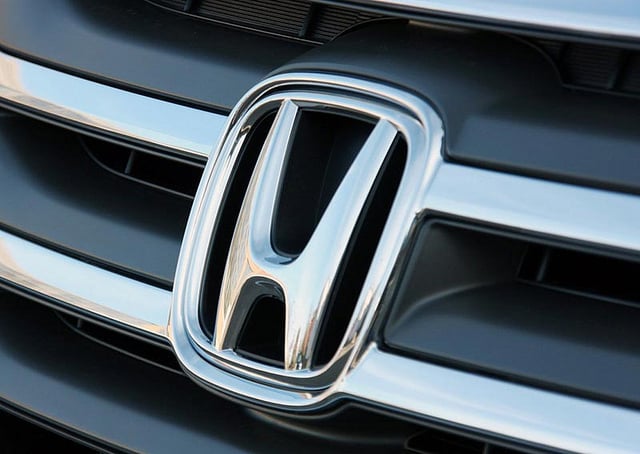 After seeing new car registration data from R.L. Polk, Honda Motor Co. (NYSE:HMC) is bragging that it had the lowest percentage of fleet sales compared to all other major automakers during the first five months of the year.
Fleet sales are when automakers sell vehicles to companies or organizations that need vehicle fleets and are different from retail sales, which are when vehicles are sold to private customers. Fleet sales, while a necessary part of an automaker's business, can be bad for a particular vehicle's image and resale value.
According to the company's press release, which can be read on Autoblog, while Honda's competitors had fleet sales that accounted for an average of about 19 percent of overall sales, Honda's fleet sales made up just 2 percent of its total sales for the beginning of the year. Honda says this gives its vehicles the highest resale value and lowest ownership cost of the automakers it competes with.
Honda's Accord, Civic, CR-V, and Odyssey — the company's four best-selling vehicles — topped their respective segments for lowest fleet sales. Overall, Honda's sales grew 6.5 percent for the first half of 2013, with the company selling 668,597 vehicles between January and June.
"Our strategy is unique among volume automakers, as we are focused on selling vehicles to individual car buyers and not corporate sales to fleets, which is why Honda vehicles have among the lowest cost of ownership and highest resale values in the industry, " John Mendel, executive vice president of sales for Honda's U.S. division, said in the press release. 

Eric Lyman, vice president of editorial for auto analytics firm ALG, said: "Honda keeps incentives and fleet penetration low — two actions that heavily impact future values. With high volume models like Accord and CR-V at the top of their respective segments, Hondas hold their value better than any other brand."
All that bragging shows Honda's trying to keep its excellent reputation firmly in place despite a couple of recent recalls. In June, Honda settled charges with the Environmental Protection Agency that it had imported off-road engines that failed to meet emissions requirements. At close to the same time, Honda issued a recall on some Acura RSX and S2000 sports cars due to faulty brakes.
Follow Jacqueline on Twitter @Jacqui_WSCS