Honda's Banking on This Mini Roadster Based on a '90s Cult Favorite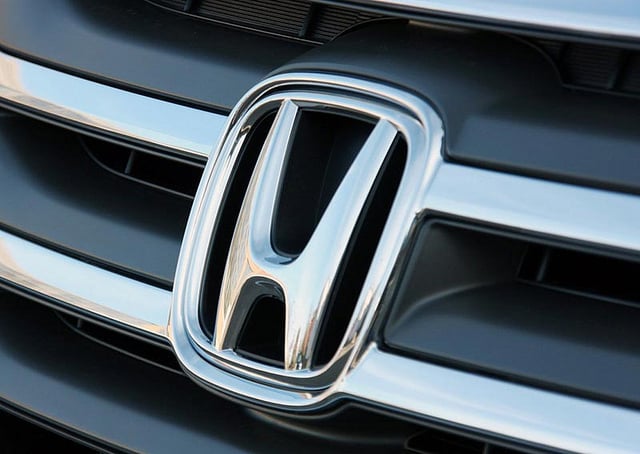 Honda Motor Co. (NYSE:HMC) will debut new concept models and production versions of upcoming vehicles at the Tokyo Auto Show next month, including the S660 mini roadster that's based on '90s cult favorite the Honda Beat, Automotive News reports.
The S660 takes its name from the car's 0.66-liter engine. The tiny engine, along with the rest of the car's pint-size dimensions, makes it eligible for minicar designation in Japan, which comes with numerous tax breaks for owners. For now, Honda is only planning to sell the S660 in Japan. Car and Driver pointed out that the Beat gained a cult following in the '90s partly because it was never available in the United States. The former popularity of the Beat could encourage Honda to create an S660 for the U.S. market, perhaps with a slightly larger petrol tank.
Honda also plans to introduce a crossover styled on the Honda Fit that will be marketed in the U.S. Honda showed off an Urban SUV Concept at the Detroit Auto Show back in January, and the new Fit crossover seems to be the version of that concept that is going to market. Though the car will be released in Japan in December, Honda hasn't yet said when it will be available in the states. Automotive News reports that the Fit crossover will be produced both in Japan and at Honda's new plant in Mexico when it opens next year.
In addition to the S660 and the Fit crossover, Honda is also introducing a color variant of the Acura NSX sports car and a Japan-only mini station wagon called the N-WGN. The Acura NSX was shown in Detroit at the beginning of the year, although the vehicle will be sold as a Honda — as the Acura brand doesn't exist in Japan — and will go on sale in 2015. The N-WGN will be the sixth minicar that Honda has produced.
As for its efforts in the U.S., Honda is looking to usurp Toyota (NYSE:TM) as the No. 1 maker of hybrids by aggressively marketing its Hybrid Accord.
Follow Jacqueline on Twitter @Jacqui_WSCS
Don't Miss: 8 Best-Value SUVs and Crossovers for 2013.