Honda's Ridgeline to Go Down for a Two-Year Power Nap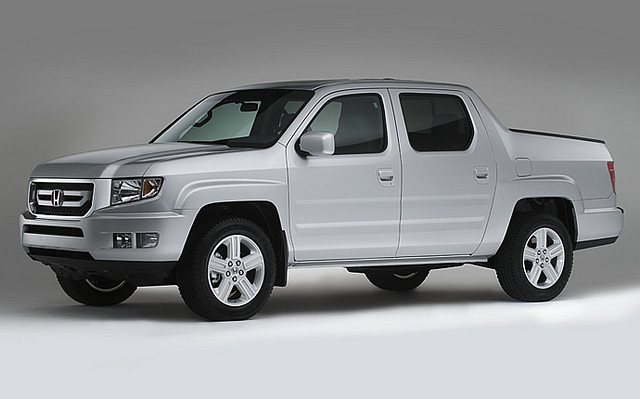 Honda Motor Co.'s (NYSE:HMC) Ridgeline is due for a wee power nap, though earlier than expected.
Built at Honda's Lincoln, Alabama, plant and first released in spring 2005, the compact pickup truck has had a bumpy road — and industry sources now say that the road will end as early as September 2014 and not restored until the second quarter of 2016.
Initially, the 2006 model of the truck saw great success, hitting record sales of 50,193 vehicles its first year. It was advertised as an SUT, or sport/utility truck, thanks to its in-bed storage box. However, although deliveries of the SUT curbed after its inaugural '06 peak, Honda was able to resurrect success in 2012 when 14,068 Ridgeline vehicles were sold, reflecting a 44.2 percent rise from 2011. But still, the automaker attributed that short-lived success to the new Sport grade it debuted that same year, and reports regarding Ridgeline's imminent demise started to flesh out.
Although Honda has maintained that the Ridgeline's hiatus will not become permanent, industry sources now do admit that it is set to end production in September 2014, a date earlier than initially expected. Earlier forecasts had the current generation truck departing in spring 2016, with the next-generation model beginning production the following week.
To the Ridgeline's credit, it is certainly not the only small truck that is having to sustain major losses. The entire small pickup segment in general is witnessing drastically decreasing sales, due in part to the dilemma that arises when small trucks are priced at the same level as full-size pickups.
WardsAuto data illuminate that these sales posted record figures in 1986 at 1,462,543 units, but have since fallen to 278,264 units as of last year. And while the Ridgeline's unibody design initially drew criticism from competitors, many of its elements have been adopted by rival automakers including Chrysler Group LLC. Some competitors even believe that the unibody model is one of the only concepts that can help invigorate the flailing segment.
But while Honda plans to come back to the small-pickup faction, other manufacturers are abandoning it completely. Chrysler has already shut the door on the Dodge Dakota, and Ford Motor Co.'s (NYSE:F) Ranger has also kicked the bucket. The Detroit Three used to rock the compact truck market, but it is has been losing the battle to Toyota Motor Corp. (NYSE:TM) since 2005.
Honda's Ridgeline will go to sleep in September 2014 and hopefully wake up with a more sustainable game plan come 2016.
Don't Miss: Mercedes: We're Not Likely to Sell More than BMW.