How Can Tesla's Valuation Be Justified?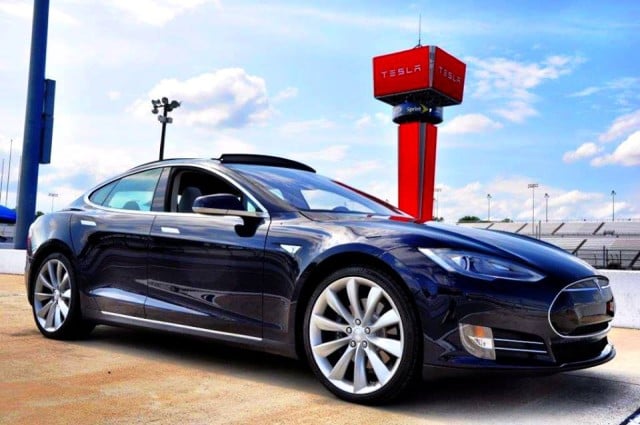 Auto industry analysts and investors are constantly debating the valuation of Tesla Motors (NASDAQ:TSLA), and with the company's market capitalization hitting $20.5 billion this week, many are questioning how long this ride can last. In fact, every time Tesla silences its doubters and baffles short sellers, the confidence in the electric vehicle maker increases. Now that Tesla has doubled Chrysler's (FIATY.PK) parent company, Fiat, in market capitalization, big questions are surfacing again.

Is Tesla Actually a Tech Company?
Since Tesla is steamrolling in markets as if it were a tech company, many auto industry investors have sat on the sidelines. Litchfield Hills analyst Theodore O'Neill told ValueWalk this week that Tesla should be given leeway because it actually is equal parts tech and automotive company. After all, it hasn't depended on sales to reach its current valuation, and is operating on a different set of guidelines.
Tesla Has Found Its Market
Few observers thought Tesla would be able to find a significant market for its $70,000+ automobiles. That was a fair assessment made by investors using common sense, but Tesla has certainly honed in on a market, and that base is growing. It operates out of Green Car Country, USA — also known as California — and is posting huge gains in market share there.
Tesla doubled the market share of Ford's (NYSE:F) Lincoln, bested GM's (NYSE:GM) Buick, and is just trailing Chrysler as a whole in sales in California this year. Toyota's (NYSE:TM) Prius is the best-selling car in California, and Tesla seems to be working on the classic business model of finding a niche (i.e. a green car base) and expanding it.
The idea is working, and Tesla's continued reach into premium markets on the East Coast, in Europe, and (especially) in China show the company's strategy looks like it will pay off. The Chrysler Group's parent company, Fiat, has a market cap of $9.8 billion after selling 2.4 million cars and trucks in 2012. Why is Tesla's valuation more than double that when even CEO Elon Musk says it's overly generous?
Tesla Meets and Exceeds Expectations
Few would argue that Tesla's chief executive has a flair for the dramatic, yet behind the flash is the ability to deliver. In fact, as Bloomberg reported, Musk's huge stock options in Tesla cannot be exercised until Tesla meets a set of goals, with the deadline coming in 2022. This strategy hinges on Musk and company's continued success, and so far they have exceeded expectations.
Becoming celebrated in the press for delivering such a high quality car was the first huge achievement. Without a fantastic flagship model, the top automakers would have every reason to pound Tesla into the ground. But the Model S scored a 99 out of 100 from Consumer Reports, taking home the highest mark ever.
Then Tesla paid back its government loans early. Then the Model S got the top safety rating from the NHTSA. Maybe it wasn't as high as the company bragged, but a top score serves just fine. The Model S is as safe as can be, as high performance as can be, and with the company constantly upgrading the charging network, its last remaining limitation — the so-called range anxiety — will soon be removed.
Tesla has passed Chrysler in valuation, and is over 40 percent of the valuation of General Motors, trading at 260 times its estimated earnings for 2013, according to Bloomberg. Ford and GM trade at 11 and 10 times earnings, respectively. Yet, as analysts have noted, Tesla only needs to keep doing what it's done to justify that value.
Litchfield Hills' Theodore O'Neill raised his price target close to $190 for Tesla, according to ValueWalk. That would represent well more than a 400 percent increase in stock price on the year. For investors, it may be best to think about taking a long ride with Tesla.